Counting On: Amazon Announces New Duggar Family Documentary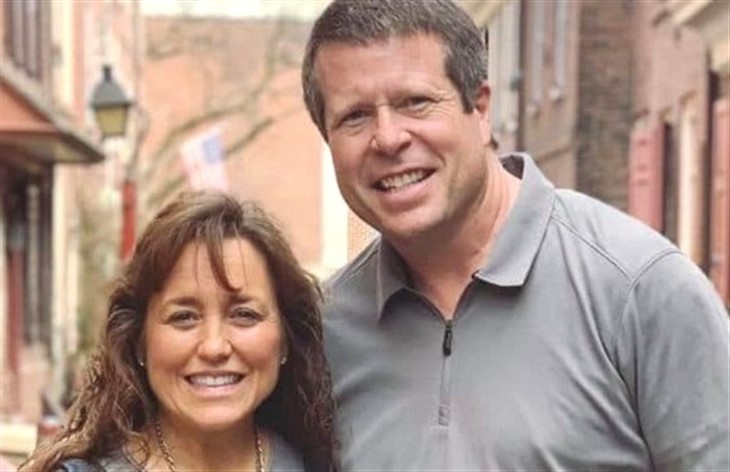 Counting On spoilers and updates tease that Amazon Studios is working on a new documentary that will reveal the family secret of the controversial Duggar family.
Once the project is finished and aired, viewers will learn new things about the Duggars, which they never got the chance to see on the TLC show. Amazon Studios recently announced that they're working on this new documentary, which will expose the family's deepest darkest secrets.
The people behind the upcoming documentary are the ones responsible for the LuLaRoe docuseries.
Counting On – The Beliefs And Principles Of The Duggars
The documentary will break down the Duggar family's beliefs. It will focus on their religious practices and basic life principles. The family has been involved in a lot of scandals and the documentary aims to tackle them all.
The documentary has no title yet, but it's being made by Amazon Studios, Chick Entertainment, Story Force, and The Cinemart.
Counting On – The Secrets Of The Duggars
"On the heels of Josh Duggar's explosive criminal trial, the untitled project will expose shocking connections between some of reality television's most famous large families and The Institute in Basic Life Principles, a controversial fundamentalist organization and homeschooling empire," the press release read.
The documentary will address the topics of patriarchy, power, fundamentalism, faith, and more. It'll also feature writers, social media voices, and prominent commentators.
The documentary aims to reveal what the Duggars are really like. It'll feature clips on what happened during the trial and may also include updates about Josh Duggar's wife, Anna Duggar.
Where Did Anna Duggar Spend Christmas?
The Duggar family are still reeling from the effects of Josh Duggar's guilty verdict, which was passed in December 2021. Despite the court's ruling, the family moved on and celebrated Christmas together.
It seems like Jim Bob and Michelle Duggar invited the entire clan for a get-together. However, it appears like Anna Duggar wasn't with them during the holiday celebration.
Jana Duggar shared photos and videos of the family having fun during Christmas. However, Anna Duggar was missing, which left fans wondering where she spent Christmas.
Some fans believe that Anna went to Florida to visit her family for the holidays. Since Anna's kids were seen on Jana's videos, others think that she was with the rest of the Duggars during the celebration but chose not to appear on the photos or videos.
Be sure to catch up on everything happening with Counting On right now. Come back here often for Counting On spoilers, news, and updates.