'General Hospital' News: Rick Hearst Joins Cast Of 'Daytime Divas.' Details Here!
'General Hospital' actor Rick Hearst has some remarkable news for his fans. He has just booked a new role on a new TV show debuting on "VH1" called "Daytime Divas". Hearst shared the good news by posting a VH1 photo on Instagram and posted "Well Atlanta you definitely are showing me that relocation was wise. Just booked an arc to play opposite the multi-talented, and stunning Vanessa Williams on the VH1 Series, Daytime Divas". Hearst recently moved to Atlanta and no doubt was over the moon about this new exciting role.
At the moment, the role that Hearst has been cast in has not yet been revealed. However, just to give some basics on this new show it is based on a book by Star Jones called "Satan's Sisters" where it shows snippets of a longtime television show and the drama that transpires behind the scenes.
No doubt there is some serious drama to be told. There are five co-hosts on the show and each of them has a diverse point of view about everything that is debated. You can expect to see catfights, serious power struggles and cocktails after midnight. According to the post that Hearst posted to his Instagram account, actress Vanessa Williams, Tichina Arnold and Chloe Bridges will also star alongside Hearst in this innovative new drama series on VH1.
We have been told that filming for this new movie will be in Hearst's hometown of Atlanta, Georgia. As many of you know, Rick Hearst re-located to Atlanta a few months ago. Hearst mostly recently landed a role on "Vampire Diaries".
However most General Hospital fans remember Hearst as the handsome lawyer and brother of Port Charles favorite Mobster, Sonny Corinthos. (Maurice Benard) As many viewers will recall, Hearst last portrayed the role of Ric Lansing when he last appeared on General Hospital back in July of this year when Ric Lansing confronted Liz and interrogated her about her bond with Franco (Roger Howarth).
Share your thoughts in the Comments section below, on our Facebook Page,  join our Facebook Group or Head over to our Discussion Board to Talk Soaps Daily!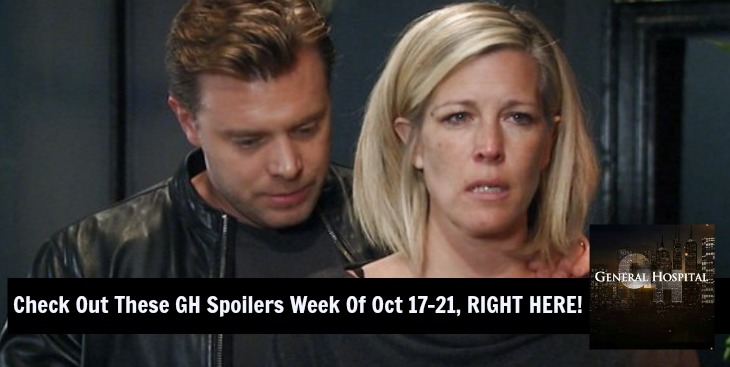 Check Out This Fun General Hospital Halloween Puzzle!
GREAT GH PRODUCTS!