'General Hospital' Spoilers: Steve Burton Prepares For 'Y&R' Exit, GH Fans Clamor For Return – What About Billy Miller?
Steve Burton announced he is leaving CBS' The Young and the Restless (Y&R) at the end of his contract, and General Hospital (GH) fans are frantic about him possibly returning to the show.  Steve Burton had tweeted that he had an amazing time at Y&R but it felt like it was time to move on to new adventures in his life.
When Burton initially left General Hospital, after portraying the role of Jason Quartermaine/Morgan for 21 years, it was mainly because they couldn't, or wouldn't accommodate his desire to spend more time with his family.  Maybe these "new adventures", Steve Burton was talking about, could include coming back to GH; but not in the role he originally played.
Billy Miller is currently playing Jason Morgan, and although fans are split on whether they truly would like to see Burton return to the role, everyone is in agreement that they love and miss Steve Burton.  Burton could do the same thing as Michael Easton, who has played four different characters in Port Charles, or like Sarah Joy Brown, who played both Carly Corinthos and Claudia Zacchara.
The other possibility is that Steve Burton will return to General Hospital as Jason Morgan.  When Billy Miller initially took over the role, the storyline came with many plots and twists, including facial reconstructive surgery, which explained why he was unrecognizable to Port Charles and the people who loved him.
If General Hospital decides to bring Burton back as Jason, it could make some stories very explosive for a long time to come.  His wife, Samantha Morgan (Kelly Monaco) is now married to, and pregnant with the man everyone believes to be the real Jason. This could spell disaster for Jasam fans around the world.  As fans, how do you feel about the possible return of Steve Burton, would you like him to return as Jason, or as a completely different character?
Be sure to tune into ABC's General Hospital daily and check Soap Opera Spy often for updates, news, rumors and spoilers!
Share your thoughts in the Comments section below, on our Facebook Page,  join our Facebook Group or Head over to our Discussion Board to Talk Soaps Daily!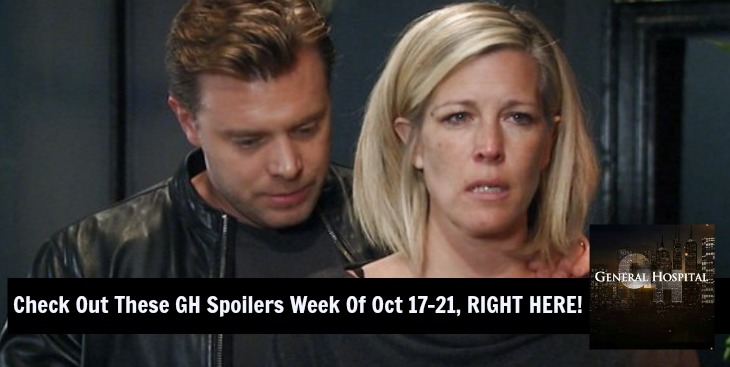 Check Out This Fun General Hospital Halloween Puzzle!
GREAT GH PRODUCTS!