'General Hospital' News: Kimberly McCullough Returns To 'GH' As Robin Scorpio-Drake This Month!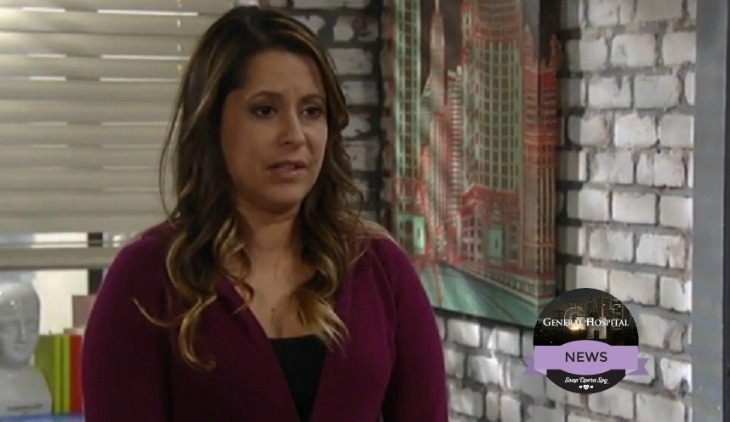 Great news for 'General Hospital' fans – Kimberly McCullough [Robin Scorpio Drake] is returning to 'GH.' What brings Robin back and will Emma [Brooklyn Rae Silzer] accompany mom from California to Port Charles?
Soaps She Knows reports that 'GH' fans should expect to see Kimberly back on 'GH' on Thursday, October 27. There isn't much information regarding Robin's return or how long she'll be back in town.
Robin's return to Port Charles most likely will have something to do with Anna Devane's [Finola Hughes] fighting her own conscious regarding Julian Jerome [William deVry] being set free from prison and not being held accountable for Duke Lavery's [Ian Buchanan] murder.
Anna is also struggling with guilt over Morgan Corinthos's [Bryan Craig] death because Anna believes she could have prevented the tragedy. Will Robin return to help her mother deal with her grief and guilt?
Finola Hughes and Kimberly McCullough have been working together away from the set of 'General Hospital.' Kimberly recently released a third teaser for her comedy 'Hey Day' on Vimeo. Finola appears in the clip titled 'POW.'
Kimberly shared another short clip titled 'Nervous' a few weeks ago. In the teaser Finola Hughes character has some words of advice for Angel [Chrissie Fit] about auditioning for a part. When Angel says she'll try her best, Finola's character says, "Not try, do. Do your best. If this doesn't work out, we're both f*****."
Kimberly McCullough recently wrapped up filming the series finale of 'Pretty Little Liars.' Kimberly has produced and directed a few episodes of the hit ABC Family, now known as Freeform, drama. Maybe the actress, producer and director will have some time to stick around 'General Hospital' for more than just a short visit.
In addition to directing, Kimberly is also a producer. She is currently producing a documentary – 'Seeing is Believing' – for Cady McClain's [Dixie Martin, 'All My Children] Women Direct Series.
Share your thoughts in the Comments section below, on our Facebook Page,  join our Facebook Group or Head over to our Discussion Board to Talk Soaps Daily!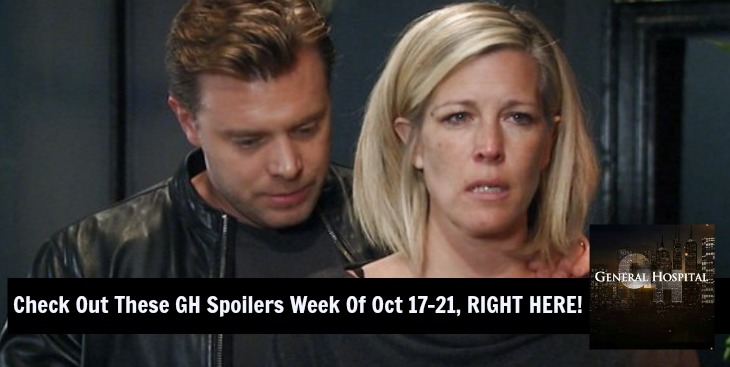 Check Out This Fun General Hospital Halloween Puzzle!
GREAT GH PRODUCTS!