'General Hospital' News: Kirsten Storms Shares Adorable Family Photos With Brandon Barash And Harper Rose
Is there anything cuter than a happy baby in a pumpkin patch? Mommy Kirsten Storms (Maxie Jones, General Hospital) found her answer when she took baby Harper to pick out pumpkins at the local patch.
"This kid loves the pumpkin patch more than any other child I've ever seen. She hugged almost all of them," she captioned an adorable pic of Harper on top of a ginormous orange gourd. With huge, cheerful grins on their faces, Kirsten and Harper absolutely make the best advertisement for pumpkin picking!
In another photo joyous Harper looks positively smitten with her haul of baby pumpkins; "Ok Mommy. I got my pumpkins. I have a baby pumpkin, a mommy pumpkin, a daddy, a grandma…" Isn't childhood imagination great?!
Both Kirsten and Harper's dad, Brandon Barash (Johnny Zaccarra, General Hospital), share lots of cute photos of their baby girl, and GH fans can't help but notice how fast the little one is growing.
In particular, Harper's cascade of long blond hair garnered several comments: "I love how long her hair getting,"  "She is adorable, my FAM calls that little 'do a palm tree she is a beauty like her Mama!,"  "Little girl hair how I remember that thanks for sharing LOL." 
Overall it was a big shopping day for Harper and her parents, "Harper enjoying her "token ride" after shooting down every single pair of shoes @brandonjbarash and I wanted to try on her feet," Kirsten captioned a family photo of Harper "driving" a mechanical toy car.

"Love how she can't wait to get on ride but wasn't into shoes," commented one fan.
Oh well, Harper's still young! Somewhere along the way she'll learn that a girl can never have too many shoes, right?!
Share your thoughts in the Comments section below, on our Facebook Page,  join our Facebook Group or Head over to our Discussion Board to Talk Soaps Daily!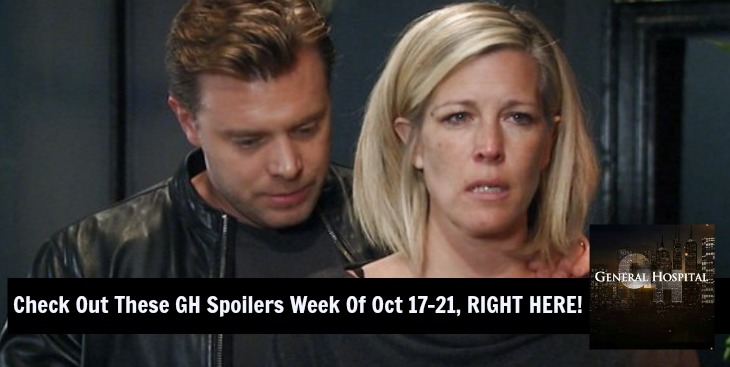 Check Out This Fun General Hospital Halloween Puzzle!
GREAT GH PRODUCTS!