Grey's Anatomy: Jeffrey Dean Morgan Begged Shonda Rhimes 'Please Don't Kill Me!'
Long-time Grey's Anatomy fans will recall that season when Jeffery Dean Morgan starred as a patient.
Supernatural and The Walking Dead star, Jeffrey Dean Morgan once begged Shonda Rhimes not to kill him off on Grey's Anatomy. In fact, he said he pleaded, "Please don't kill me! I will do anything." Obviously, Morgan has come a long way since being part of one of the saddest Grey's Anatomy deaths ever.
Grey's Anatomy and Jeffrey Dean Morgan
The Walking Dead star joined the hit hospital drama as a heart patient, Denny Duquette. Fans will recall how incredibly good-looking he was, meaning that it wasn't just Dr. Izzie Stevens (Katherine Heigl) that fell in love with him, fans did too.  During their romantic storyline, the couple even got engaged after Denny went through a successful heart transplant.
However, their life together wasn't meant to be, as just when Denny seemed to be doing well, he suffered from a blood clot and died alone in the hospital from a stroke.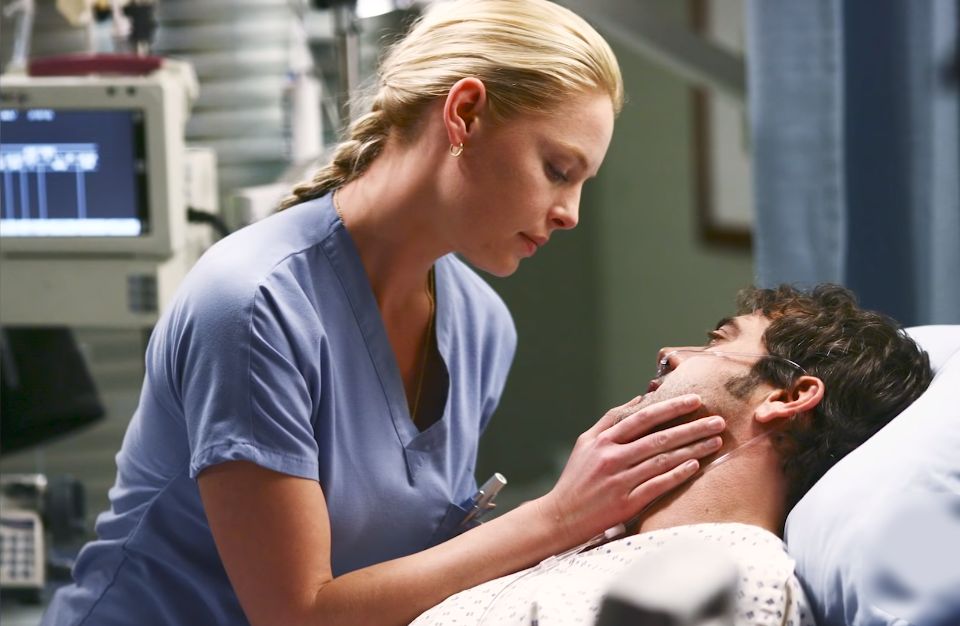 Talking on Hot Ones, Morgan explained that he had tried to persuade Grey's Anatomy creator, Shonda Rhimes, to save his character.
That's the one time that I saw my death coming, and I was trying everything I could do to get out of that death.
The Supernatural star said, "That character, Denny, and that love story with Izzie kind of took the world by storm. I knew how f**king lucky I was to be there."
'Please don't kill me!'
He then said he begged Rhimes, "Please don't kill me! I will do anything."
However, while Denny was dead and gone, he did reappear in later seasons. When Dr. Meredith Grey (Ellen Pompeo) almost drowned in season 3, Denny appeared to her in her limbo, telling her not to give up.
Moreover, in a much-criticized storyline in season 5, the character appeared as a hallucination to Izzie, who was suffering from a brain tumor at the time.
Meanwhile, Heigl recently spoke about her time on Grey's Anatomy, which she left in season 6. Explaining why she left the show, she said she had found it difficult to balance life with a new baby, along with a demanding filming schedule. She said:
I never saw that baby. I was at work with three triplets who were playing my goddaughter and I spent more time with them than I did with my new daughter and she bonded with my husband.

So, I was always afraid that I had missed that opportunity to really bond with her and that she didn't love me.
Fans of Jeffrey Dean Morgan in the role of Negan no doubt chuckled when they learned he had begged Shonda Rimes not to kill him off, leaving Izzie brokenhearted.
Watch the full Hot Ones episode with Morgan below: