Sister Wives Fans Want Tamron Hall Back As Tell-All Host – Asks The Hard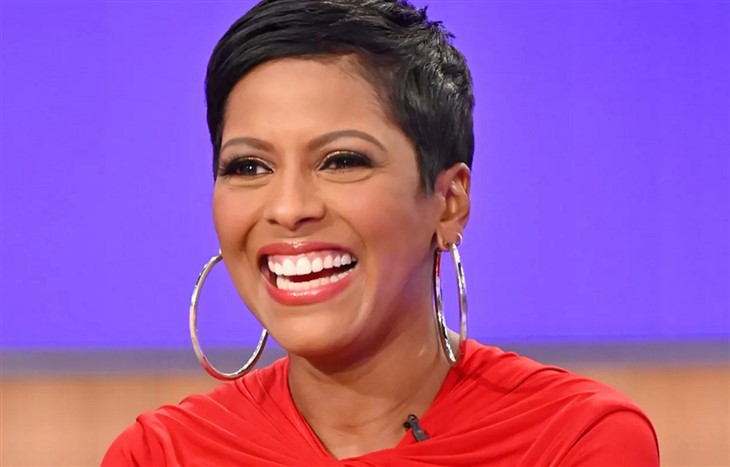 The Season 16 Tell-All format for Sister Wives received mixed reviews from TLC fans. This year, Sukanya Krishnan hosted the Tell-All and for the first time, the Brown family answered questions in one-on-one conversations. Some people felt that if they cut out all the old scenes, it could have wrapped in one episode, instead of three. Meanwhile, others felt that Sukanya didn't ask enough hard questions or follow through. Well, that reminded folks that Tamron Hall was a completely different host. So, they want her back.
Sister Wives – Tell-All Robyn Brown Cried A River, Tamron Hall Needed
When fans watched the Tell-All, of course, they expected that Robyn Brown would cry. In fact, many fans think it's like her trademark act. Actually, many people screenshot the episodes and zoomed in, in a futile search of a real tear. So, "Sobbin' Robyn" got slammed as usual. Well, if Tamron Hall was the host, perhaps she might have brutally asked her why the heck she was crying? After all, Christine leaving Kody didn't mean she lost a mega-fan in the family. Recall, she blubbed about how the other wives don't like her. And, fans thought that Sukanya missed an opportunity to follow up and get to the meat of it all.
Likewise, Sister Wives fans felt that Sukanya could have pushed Kody harder when he started groaning about how polygamy might not be what he hoped for. Of course, it's mostly God's fault that he was led into plural marriage. So, he wondered why it didn't work out for him. Fans of the show would have loved nothing better than to see Tamron Hall roast him for his abandonment of three of his wives during covid. Not to mention the fact that she would have probably hung him out to dry when he referred to Janelle's kids as hers.
Sister Wives – Throwback Clip Of Tamron Hall Arrives On Reddit
Over the weekend, Redditors got a hold of an old clip of Tamron Hall hosting the Tell-All. Watching it, they noticed that she took every opportunity to push Kody and his wives to talk about the reality of polygamous life. With Christine all jealous about the other wives, Robyn wouldn't commit to saying anything worthwhile, claiming it was part of her "girl code." Well, Tamron bulldozed her pathetic answer right out the door. So, fans cheered about that.
One Sister Wives fan commented saying, "You could see Robyn seething. I bet she threw a fit and Tamron Hall [is] not allowed to host now. She was doing her best to call Robyn out."
Another fan of Tamron noted, "I feel like this specific host intentionally amps the family up with every question… and I love it."
Sister Wives -Is Sukanya Krishman The Right Host?
Some Sister Wives fans left a bit sorry for Suyanka Krishnan. After all, there's always so much tension and things left unsaid by the Brown family. One fan commented, "Watching the new lady, I felt so bad. I don't know if it was her, or the nature of the one on one interviews, but she made the job look so hard and I could feel her stress. Tamron is smooth. She knows just what to ask and when, no sweat!"
What are your thoughts? Do think Tamron Hall would do a better job as the Tell-All host? Sound off in the comments below.
Be sure to catch up on everything happening with the TLC show right now. Come back here often for more Sister Wives spoilers, news, and updates.