Sister Wives: Meri Brown Says Being Married To Kody Is 'Pretty Stupid'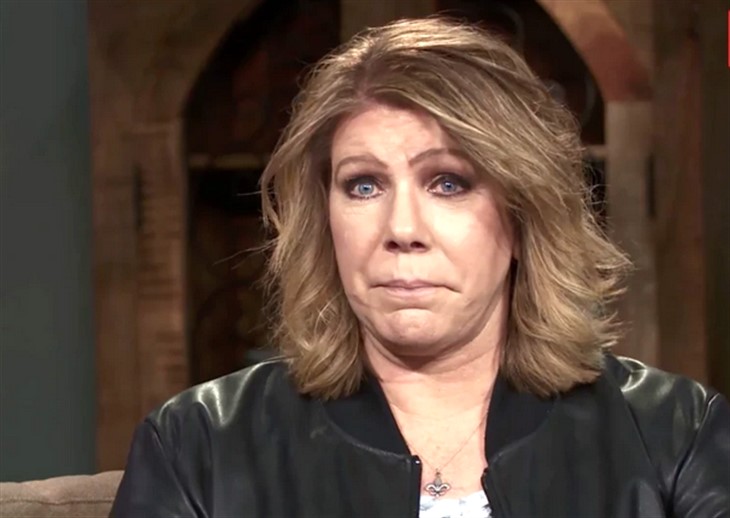 Sister Wives Meri Brown says being married to Kody, living in another state, is 'pretty stupid,' in a People exclusive sneak peek of Sunday's episode. In the clip, Kody and his four wives discuss the issue of whether living in separate states in their plural marriage is even feasible.
In the trailer for the upcoming episode of Sister Wives, the Brown family unit seems strained as they discuss the prospect of continuing their polygamist marriage from different states. Kody, 52, and his four wives, Meri, 50, Janelle, 52, Christine, 49, and Robyn, 43 all sit down in confessionals to share their different opinions on the matter.
Meri Brown Thinks It's 'Pretty Stupid'
For her part, Meri Brown says that she thinks it is "very important for plural wives to have a balance." She went on to say that they don't have to be together all the time or even be best friends but adds that they "need to have, you know, the relationships within the family."
Ultimately, the Sister Wives alum shared what she thought about the situation as it stands, saying that the "idea of being married to Kody and living in a different state is pretty stupid." She refers to her relationship with the Brown patriarch as "kind of a fractured relationship" saying that even if she was at her BNB, it wouldn't be as bad as living in another state because of the distance.
Kody Brown Seems Oblivious And Christine Brown Is Not Interested
Of course, Kody Brown doesn't see a problem. He believes that his wives don't miss living close together as they did in Las Vegas. The Sister Wives patriarch went on to say that he'd known men that had managed plural marriages with wives living in different states.
"Who's to say that Meri couldn't live in Parowan [Utah]? And who's to say that Christine couldn't live in Salt Lake [City, Utah]?" he says. "And who's to say that Janelle and Robyn, because they love it so much here [in Arizona], couldn't just stay here?" Christine, who recently announced a split from the Brown family after 25 years in it, doesn't believe a long-distance plural marriage can work. "If you're separated by states, I don't see how that's a full-functioning marriage," she said, adding that she wouldn't be interested in that kind of a marriage.
Be sure to catch up with Sister Wives this Sunday, at 9 PM Central on TLC, and check back with us regularly for more spoilers, news, and updates.