Sister Wives Cringefest: Fans Revisit Kody Flaunting His 'Six Pack'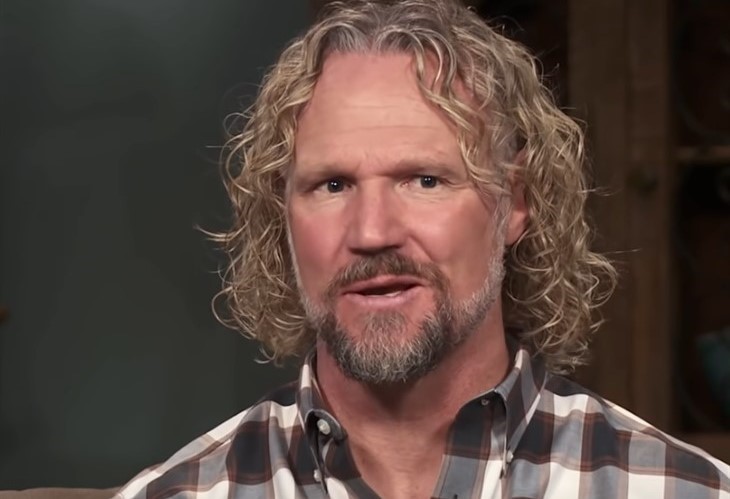 Sister Wives fans indulged in a cringefest this week as they revisited an old scene from when Kody Brown looked at moving to Flagstaff. Old screenshots emerged on social media, and many people discussed the time that Kody revealed his "six pack" on national TV. Critics roasted him, claiming that he couldn't wait to show off his underwhelming testosterone to the world.
Sister Wives – Cringefest Comes After Season 16
Kody Brown reached new heights of unpopularity after Season 16. Recall, he withheld intimacy from Christine, who decided to kick him to the curb. Actually, the way he treated Janelle's kids and the way he talked about Meri Brown also rankled. In fact, many TLC fans who already couldn't stand him doubled down and roasted him more than ever. Well, now they mocked his manhood after old scenes were revisited on Reddit.
You might recall, that the Sister Wives cast heard the news that Kody decided they should all move to Flagstaff. Well, he first explored the area with Meri who seemed thrilled that he actually noticed she existed. Off they went, and she gave the move a big nod. Later, the entire family went there and bickered for a season about where to buy property. Finally, they settled on Coyote Pass and Janelle loves it so much that she spent the summer of 2021 living there in her RV. During their exploration, the family engaged in a swim in a filthy-looking mud pond. Hence: The Cringegfest.
Sister Wives – Kody Flaunts His Nothing-Bod At The Pond
When the scenes aired on TV, TLC fans slammed Kody because he and Robyn were warned about the prairie dogs that can spread a plague. Anyway, oblivious, they all decided that they should swim in a pool in the area that looked like a drainage pond. So, fans thought the water was riddled with bacteria and other disgusting things. Anyway, Kody boasted that fans wouldn't "un-see" the scene as he stripped down to his underwear, and revealed his clearly not gym-toned physique.
Sister Wives critic, r/yu/nans1262 posted up the screenshots of it on the TLCSisterWives subreddit. Well, in the discussion, AKA roasting that followed, fans noticed that Kody's nether region was blurred out but it was okay for daughters to see him without filtering. Additionally, they mocked his "Six Pack" that he flexed. Unmoved by his show of testosterone, they mocked him unmercifully.
Sister Wives – TLC Fans Roasting
Sister Wives fans slammed Kody because he seems to think that he's man enough for four women. Meanwhile, they didn't think he had anything worth keeping in their minds for any longer than it takes to slam him. Here's a small sample of opinions that they expressed:
What a terrible day to be the camera person.

What a terrible day to have eyes 🤢😂.

Ugh it kills me that he's gotten almost every woman he's gone after. Except for that poor girl that just turned 18 🤮. At least she got away. Lol this chump obviously isn't man enough for multiple women! What a joker!

He looks gleeful/proud. He's saying "you can't unsee this", but his expression says "you totally want to see this, I'm a testosterone filled man!"

 you have to watch the whole thing or you might miss Kody flexing in those undies.

If I have to hear that man say he still has a six pack I'm going to go play in traffic.

 we all know that he had been waiting for at least 10 seasons to advertise his wares. He couldn't WAIT to peel off the threads."
Your thoughts? Sound off in the comments below.
Be sure to catch up on everything happening with the TLC show right now. Come back here often for Sister Wives spoilers, news, and updates.