GH Spoilers Friday, July 15: Tears, Fears and Stubborn Pride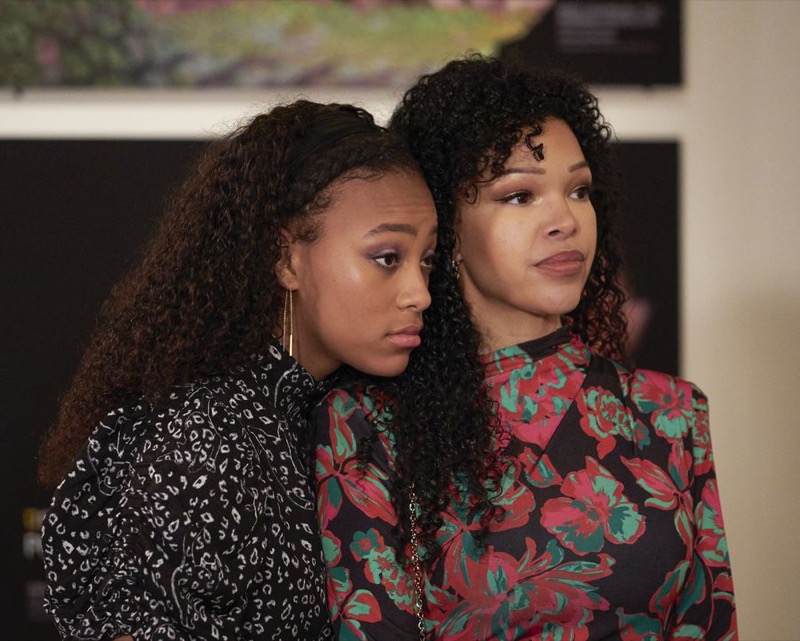 General Hospital Spoilers and updates for Friday, July 15 tease tears for some, and fears for others on the next GH.
General Hospital Spoilers: You're Not Stepping Foot Anywhere Near That Courtroom
As Trina Robinson's (Tabyana Ali) trial is ready to commence at the Port Charles Courthouse, Portia Robinson (Brook Kerr) stands in the way of a well-meaning Stella Henry (Vernee Watson). Portia tells a confused looking Stella that she's not stepping foot anywhere near that courtroom, likely concerned the outspoken Stella will spout off! The last thing that Trina needs is Auntie Stella telling off Assistant District Attorney Arden (uncast character) and causing chaos in the courtroom.
Attorney Diane Miller (Carolyn Hennesy) had just got done preparing Trina and family and friends on what to expect in court and how to behave themselves. Auntie Stella could ruin everything, since she's even worse than Josslyn Jacks (Eden McCoy) when it comes to outspokenness.
GH Spoilers: I Wonder Why We Haven't Heard From Ava Jerome Cassadine
As Curtis and Marshall Ashford (Donnell Turner, Robert Gossett) wait at the docks, Curtis wonders why they haven't heard from Ava Jerome Cassadine (Maura West). They had followed the Highsiders bartender (uncredited actor) to the docks and watched him get onto the launch to Wyndemere, with Ava close behind. Ava was headed out to retrieve Trina's necklace so she could wear it to court, the bartender had gone to see Esmé Prince (Avery Kristen Pohl).They may have given her a heads-up about the bartender in case she could find out anything since they know she wants to help Trina.
General Hospital Spoilers: Esmé Prince Is Caught Off Guard
There may be a good reason for Ava not to have contacted Curtis and Marshall, and on the other hand it may not be so good. When she got to the castle, she walked right in on Esmé and the bartender talking, and Esmé obviously is caught off guard. Ava's safety all depends on whether she heard what Esmé and the bartender were talking about.
He had been buttonholing Esmé about why so many people were asking about the phone he sold her. If Ava heard that she is in dire straits unless Curtis and Marshall come looking or Nikolas Cassadine (Marcus Coloma) interrupts!
GH Spoilers: Why Do I Get This Feeling I Shouldn't Go
Laura Collins (Genie Francis) is standing with her suitcase and her husband Kevin Collins (Jon Lindstrom) as she prepares to leave on a trip to see her mother. Lesley Webber (Denise Alexander) is at advanced age and lives in Italy, and Laura is concerned about leaving her family in Port Charles. She asks Kevin why she gets this feeling she shouldn't go; perhaps it's because it's a distraction or maybe even a trap. Valentin Cassadine (James Patrick Stuart) may have prevented her from being killed twice, but he's the one that set up the phony family emergency – is he becoming duplicitous like his father?
General Hospital Spoilers: I'm Sorry, I Can't
Josslyn continues to try to convince Trina she should use her alibi to have a chance at being exonerated in court. Trina had not wanted to get Spencer Cassadine (Nicholas Chavez) in trouble by admitting they saw each other at the cemetery the day he put flowers on his mother's grave. It sounds like Josslyn is not going to let Trina use that excuse, consequences to Spencer be damned, and she's going to tell it herself on stand!
Trina is still hesitant and probably just a teeny bit upset at Josslyn, when she tells her she's sorry she can't. She is likely referring to keeping what she knows to herself at the risk of Trina's incarceration.
GH Spoilers: You Know I Turned Her Down And You Know Why
Carly gets ready to tell her half of the Metro Court a sad goodbye as she tells Drew Cain (Cameron Mathison) that she turned down her last chance. Nina Reeves (Cynthia Watros) had bought it from the investment firm, and offered it to her no strings attached as a grand gesture and a way to make amends. Drew may be arguing with her over her choice as she tells him he knows she turned her down and he knows why! Carly won't make amends with Nina or trust her as far as she could throw her, and her stubborn pride won't let her accept gifts.
General Hospital Spoilers: You Brought This On Yourself
Sonny Corinthos (Maurice Benard) tells someone they brought this on themselves, and it could be Nina, even though previously they fussed and made up! Sonny may be further questioning Nina's motives and not giving her such a broad pass for buying the Metro Court half for Carly. On the other hand he may be saying this to Carly when he might walk in on her and Drew's conversation. Either way, it sounds like there are going to be some tears and fears before the conversation's over.
Be sure to catch up on everything happening with GH right now. Come back here often for General Hospital spoilers, news, and updates.