What Is Princess Charlotte's Full Name?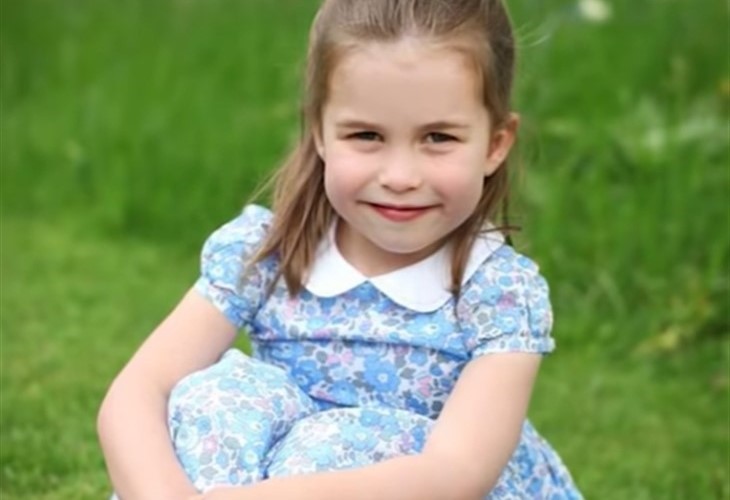 What is Princess Charlotte's full name?  The world learned that Kate Middleton, The Duchess of Cambridge, was pregnant on September 8, 2014, with the announcement coming before the 12th week of her pregnancy.
At the time the duchess had been ill and was not even able to attend her son, Prince George's first day of school as a result.
Six months later Princess Charlotte of Cambridge was born at 8:34 AM on May 2, 2015, weighing a whopping 8 lb. 3 oz.
A Name To Honor Princess Diana And Queen Elizabeth II
The second child of the Duke and Duchess of Cambridge was born in the Lindo Wing of St Mary's Hospital, London and one that day the Tower Bridge, the London Eye, and the Trafalgar Square fountains were all illuminated in pink in her honor.
There were also gun salutes at Hyde Park and the Tower of London.  Two days later, on May 4, her name was announced.
Princess Charlotte's full name, Charlotte Elizabeth Diana, honors both her late grandmother, Princess Diana, as well as her great-grandmother, Queen Elizabeth II.
Difficult Labor for The Duchess Of Cambridge
According to the BBC, the duchess appeared on the Happy Mum, Happy Baby podcast and expounded on how she coped with labor saying, "actually it was through hyperemesis that I really realized the power of the mind over the body because I really had to try everything and everything to try and help me through it. There are levels of it."
image.png
Speaking of hypnobirthing she went on to explain that she had seen "the power of it" adding that "the meditation and the deep breathing and things like that that they teach you in hypnobirthing when I was really sick and actually, I realised that this was something that I could take control of, I suppose, during labour. It was hugely powerful."
Oh, How Princess Charlotte Is Loved By The Public!
Princess Charlotte made her first public appearance on June 11, 2016, and fans of the Royal Family have waited on pins and needles for every subsequent appearance.
The little princess accompanied her parents and her brother, Prince George, on a royal tour of Canada in 2016 as well as on a diplomatic visit to Germany in 2017.
Every appearance is often followed by a media frenzy as fans of the little princess scramble to catch glimpses of Charlotte at every opportunity.
Be sure to catch up on everything happening with The Royal Family right now. Come back here often for all The Royal Family spoilers, news, and updates.