My Big Fat Fabulous Life: Let's Discuss Whitney Way Thore's Brother, Hunter
My Big Fat Fabulous Life fans want to know about Whitney Thore's brother, Hunter Thore, and what he does for a living besides being on the TLC show.
As everyone knows, Hunter stars alongside his sister on the show and often appears as the voice of reason. Hunter has been staying in North Carolina since the start of the coronavirus pandemic and Whitney has surely been happy since she is very close with her family.
My Big Fat Fabulous Life – Whitney Way Thore's Close to Her Family
Since the beginning of the show, Whitney Way Thore has invited the public eye into her life and, as a result, she has also brought that eye into her family's life.
For instance, the reality TV star's mother, father, and brother were right there with her when Chase Severino cheated on her with his ex-girlfriend, getting her pregnant and breaking Whitney's heart.
They had all been on the edge of their seats waiting for her big wedding day, but that day never came to pass.
During that time, Whitney's entire family stood beside her, including her little brother, Hunter.
My Big Fat Fabulous Life Spoilers – Hunter Thore Is An Actor And A Musician
Born in February of 1985, when not by his sister's side on My Big Fat Fabulous Life, Hunter lives in New York City, where he's a musician and acts on Broadway and in film.
The reality star and actor has appeared in such shows as Demon Doctor, an LGBT story about a portly demonologist and a detective, and It's Fine, a 2016 series about a woman trying to make it big in New York City.
When Hunter was younger, he had the opportunity to perform with the two-time Golden Globe-winning actress, Kathleen Turner, which was when he caught the acting bug.
During high school, he ended up being accepted into a prestigious acting program. As a musician, Hunter plays guitar for a metal band called, Plague of Jackals.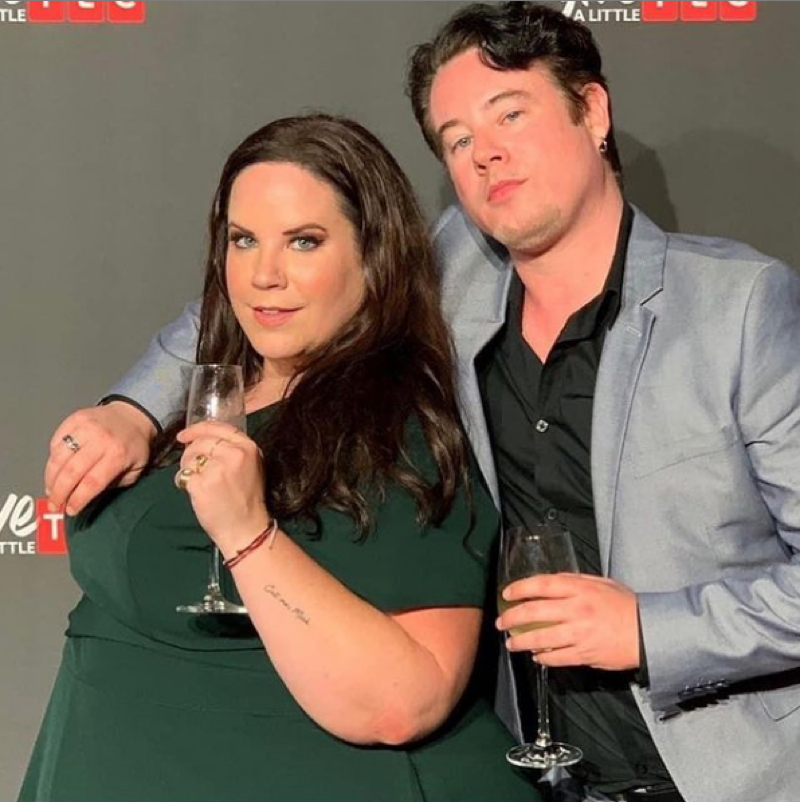 My Big Fat Fabulous Life Spoilers – Would Hunter Approve Of Whitney's Mystery Man?
On My Big Fat Fabulous Life Hunter is seen as funny and witty like the rest of the Thore family.
He always seems to have Whitney's back in all things and the two act in unison when caring for their parents, Babs and Glenn Thore.
As fans know, Whitney is currently dating a French guy and there was some confusion when the only picture she made available was of the Frenchie with his face blurred out.
So far, it seems that only Babs has been given the honor of meeting him via Zoom. It also appears that she has given her approval stamp on the relationship.
Hunter has spent a wonderful year with his sister and family but now he's getting ready to head back to New York.
According to Screenrant, fans think that should be meet the mystery Frenchman, he too would approve.
Be sure to catch up on everything happening with TLC Life right now. Come back here often for My Big Fat Fabulous Life spoilers, news, and updates.