General Hospital (GH) Spoilers: Dante Finds Sonny In Nixon Falls And Brings Him Back?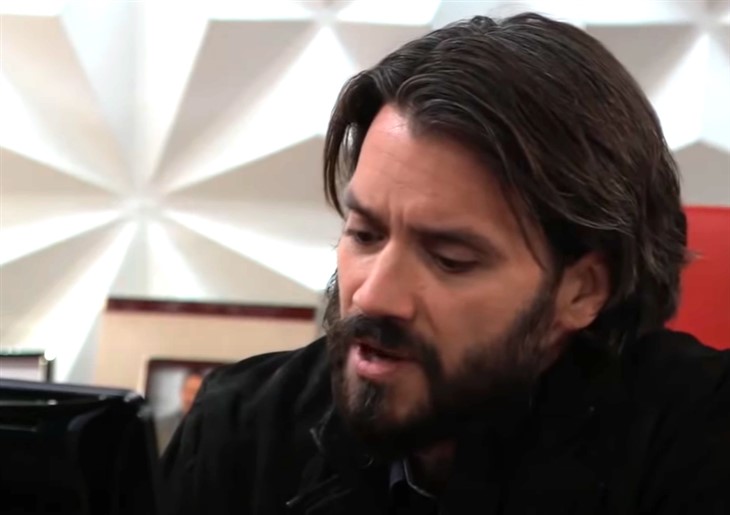 General Hospital (GH) spoilers tease that Dante Falconeri (Dominic Zamprogna) could be the one to find Sonny Corinthos (Maurice Benard) in Nixon Falls, Pennsylvania, and bring him back to Port Charles in future episodes of General Hospital.
General Hospital Spoilers – Sonny Corinthos Found Dante Falconeri In Turkey And Brought Him Back
General Hospital viewers will recall from a few years ago that it was Sonny, with the help of Robert Scorpio (Tristan Rogers) and some of his WSB contacts who found Dante in Turkey and brought him back. Dante had been "borrowed" from the Port Charles Police Department by the WSB to complete a mission to take down Raj Patel (Noshir Dalal), a drug lord and drug cartel member who had previously taken Lulu Spencer, then Lulu Falconeri (Emme Rylan) hostage. Dante was glad to avenge Lulu by taking down Patel, but when he went rogue and the WSB couldn't find him Sonny took it upon himself to bring his missing in action oldest son home.
Even though this situation is different, and Sonny is presumed dead, Dante was still under the influence of brainwashing when he arrived back in Port Charles this time and even though he did help search for his father, he didn't have the tools of the PCPD or the WSB available to him at that time. General Hospital viewers would consider it only fitting for Dante to start a new search for Sonny and find him alive and bring him back! However, for the PCPD or WSB to authorize him formally to make a search, Dante will need to have some evidence, however little, to show his superiors that will put doubt of Sonny's demise in their minds. But, there could be another way this could happen.
GH Spoilers – Cyrus Renault And Elijah Crowe Could Be Connected
General Hospital viewers will recall that when Sonny disappeared, a very thorough search had been made but nobody ever turned up. When Sonny was revealed to be alive, he was nearly frozen to death in the snow and had lost his suit coat and with it his identification and cell phone. After a period of time, the search was called off and Sonny's body was assumed to have washed out to sea. But Dante knows from his own experiences in Turkey how people can disappear – even though in his own case he was a victim of brainwashing as he was trying to take Patel down. There is a possibility as Dante works the cases relating to Cyrus Renault (Jeff Kober) and Peter August (Wes Ramsey) that a connection could be discovered to Cyrus in Pennsylvania, and possibly to Peter since he sold "The Invader" to a real estate investor.
General Hospital viewers will recall when Carly Corinthos (Laura Wright) was looking for where Renault might have stashed Gladys Corbin (Bonnie Burroughs) she had Brick (Stephen A. Smith) and Damian Spinelli (Bradford Anderson) do a search of Cyrus' real estate holdings, which were found to be many. Viewers know that Cyrus owns a drug manufacturing company in Mexico City and also had owned property on the West Coast, specifically the Northwest but could own some farther south as well. Elijah Crowe (Dan White) was discovered by Sonny, now going by "Mike" because of his amnesia to have pulled some shady real estate schemes in California in his past. Through similar investigations of property holdings, Dante could find a link to Crowe and as part of the Cyrus, investigations bring Pennsylvania police in or possibly travel there himself and find his father!
Stay tuned to General Hospital and keep checking General Hospital spoilers frequently for all the latest news, updates, and developments!