EastEnders Star Maisie Smith Worries Fans With Heartbreaking TikTok Post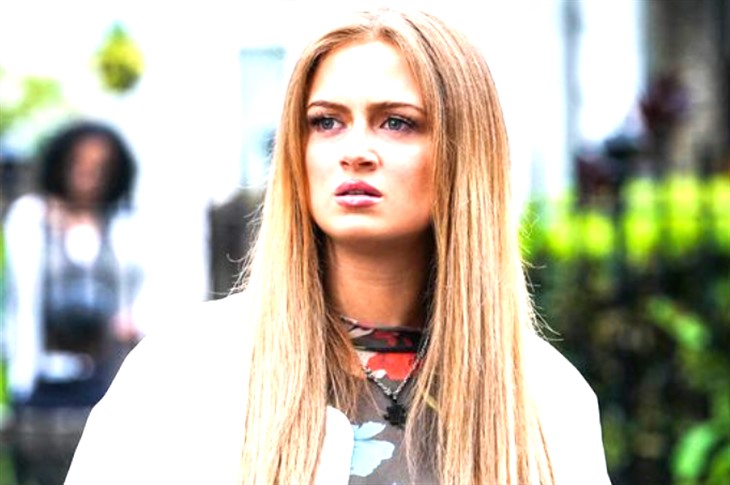 EastEnders star Maisie Smith has posted heartbreaking content on TikTok sharing how her week went out for her which worried her fans.
It seemed like Maisie Smith had a terrible week when she posted on TikTok rating her days in a week. It says, "3/10 felt useless, 6/10 was really productive, -10000/10 had some bad news."
"2/10 just felt sad all day for some reason, 3/10 did a good workout, 2/10 lost my personality, 1/10 felt pointless."
Smith did not elaborate on the things that she has been through but she's obviously not feeling great when she documented herself in swollen eyes that were filled with tears. She also mentioned the "bad news" she received.
EastEnders Spoilers –  Concerned Fans
The concerned fans showered her with love and support in the comment section, just like her former "EastEnders" co-star Shona McGarty who commented, "I love you" with a red heart emoji.
One tried to cheer Maisie up: "We hope you're okay. We can't wait to see you soon and cheer you up! Keep your head held high, lady. You're amazing!"
Another one chimed in: "You're allowed bad days and bad weeks. We all have them and anyone who says they don't, lie. Take each day at a time."
"The rain doesn't last forever. Stay positive, Maisie," one commented.
'EastEnders' Spoilers – Star Maisie Smith Smiles At the Camera Days After Her Lonely TikTok Post
"EastEnders" star Maisie Smith finally took happy pictures and videos of hers on a Saturday night days after her sad TikTok post.
Lonely days are over for Maisie when she posted on her Instagram account about her night out with friends. She was all smiling on camera and obviously enjoying the company.
In her recent post on Instagram, she shared a photo of herself with her friend, Jade Jones in a boxing venue. She captioned the photo with: "The main event."
Fans gave her compliments in the comment section, especially on her outfit. Maisie was wearing white long sleeves, a fitted blue skirt, and long white boots.
One commented with two red heart emojis, "What an outstanding outfit!"
"Wow! Looking absolutely beautiful, Maisie," another one chimed in with fire emojis.
Another one sent a compliment to the two girls in the photo, "You'll certainly be knocking them out in your outfits, ladies."
Be sure to catch up on everything happening with Eastenders right now. Come back here often for Eastenders spoilers, news, and updates.