The Young And The Restless Spoilers: Rose Turner Mystery – Who Was Hilary And Amanda's Real Mom?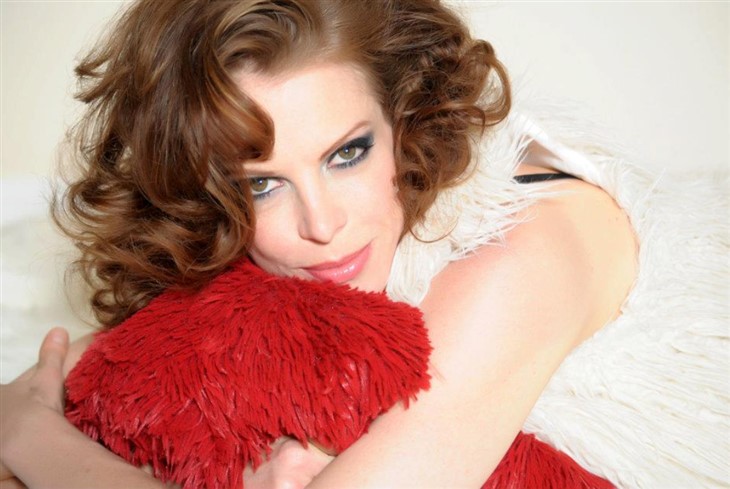 The Young and The Restless spoilers tease there is another mystery that needs solving in Genoa City; if Rose Turner (Leslie Stevens) wasn't Hilary Hamilton (Mishael Morgan) and Amanda Sinclair's (Mishael Morgan) mother than who was?
The Young And The Restless Spoilers – Amanda Sinclair Finds Out That Rose Turner Was Never Pregnant
Viewers will recall that Amanda had hired a private investigator to find out why Rose gave her away but kept Hilary after they were born. She received a letter from the investigator who had tracked down a neighbor who had been fairly well acquainted with Rose at the time. The neighbor had said that Rose was never pregnant that she could tell or knew of, but then all of a sudden was showing off a cute baby girl.
The investigator implied that the neighbor didn't state if Rose had been trying to adopt a baby either. Poor Amanda was not only back to square one, but perhaps more like a negative square one! Now the question is, if Rose Turner wasn't the mother of Amanda and Hilary, then who was? First, let's look at Rose and who she was. She did have a connection, although brief, to Neil Winters (Kristoff St. John). In 2007, Neil began having flashbacks of the night his wife, Drucilla Winters (Victoria Rowell) died, and he couldn't handle it.
He went out and got drunk in a bar in Evanston, Illinois where he ran into Rose Turner. They drank and drank and checked into a hotel where she passed out in the room. Neil had made sure she was comfortable and left a do not disturb sign in her room. He left the room, figured she was sleeping it off, and later found out she had died of alcohol poisoning. This was long after Amanda and Hilary were born, which was on July 1, 1987. They would have been twenty years old that year.
Y&R Spoilers – Rose Turner Was The Lover Of A Man Named Gus Rogan
The Young and the Restless' Rose had been the lover of a man named Gus Rogan (Tony Todd). With a woman named Belinda Rogan (uncast character) who he was accused of murder, he had two children, Valerie Rogan, also known as Leslie Michaelson (Angell Conwell), and Davis Rogan also known as Tyler Michaelson (Redaric Williams). Leslie was an attorney for Jabot Cosmetics, while Tyler was a graphic designer. Coincidentally, Leslie had an affair with Neil.
Leslie was born in 1985; Tyler was born approximately a year later, making him a year or so older than Hilary and Amanda. Gus went to prison in 2001, so Belinda would have died within a few years prior. Gus spent years in prison, having been proven innocent of Belinda's death and released. Gus had come to Genoa City and Tyler and Leslie had just begun to reconnect with him when he had a heart attack while trying to disclose a secret about Rose Turner!
While it doesn't look like Belinda could have been Hilary and Amanda's mother on The Young and the Restless because Leslie and Tyler would have known about them, it is possible that Gus had an affair with a second woman around the time he was involved with Rose.
The Young And The Restless Spoilers: Summer Turns The Tables On An Unsuspecting Kyle – Will He Try To Win Her Back? #TheYoungandTheRestless #SoapOperas #HollywoodHiccups #YR https://t.co/8XOy1nwKcR

— SOS/CTS/HH (@SoapOperaSpy) October 25, 2020
Could that woman have had a set of twins, and Gus knew that Rose got one of them? Was that the secret? Unfortunately, that would make it even more difficult for Amanda to find her and Hilary's mother but if she tracked down either Leslie or Tyler she could have her DNA compared to theirs. She may not find her mother and her father would be dead but she would have two half-siblings – that's something?
Stay tuned to The Young and The Restless and keep checking The Young and The Restless spoilers frequently for all the latest news, updates, and developments!