General Hospital Spoilers: Joss and Carly In Danger – Jax Wants To Protect Them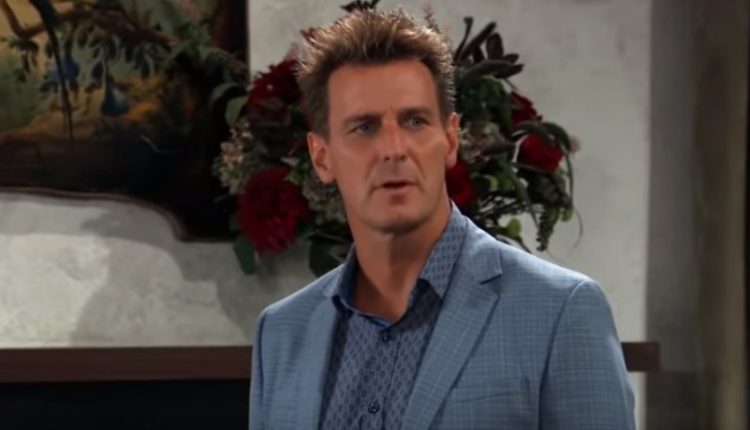 General Hospital spoilers tease that Jasper Jacks (Ingo Rademacher) will call Carly Corinthos (Laura Wright) to see if she's okay after hearing about the shootings at the waterfront in an upcoming episode of General Hospital!
General Hospital Spoilers – Both Carly Corinthos And Josslyn Jacks Were At The Waterfront
Both Carly and Josslyn Jacks, (Eden McCoy) their teenage daughter, were at the waterfront near Sonny Corinthos' (Maurice Benard) coffee warehouse when the gunfire started, which was an obvious attack against Sonny and his family; in fact, it was Joss who saw someone pointing a gun at Michael Corinthos (Chad Duell) and told him to get down!
Unless Joss called her dad, Jax probably heard about it on the news like most other people, so of course, he will call Carly and most likely Joss as well if she wasn't the one who called him, to make sure everyone is okay! With Mayor Laura Collins (Genie Francis) being shot in the attack also, of course, this will be front-page news and a bulletin that will interrupt any local television or radio programming!
Jax will be with Nina Reeves (Cynthia Watros) on a date of sorts when this all goes down, but they will hear about the shootings soon enough! In fact, Peter August (Wes Ramsey) who runs "The Invader" down the hall from the Crimson offices may be the one to give the news to Jax and Nina once they get back to the office – Peter will get the news from the Associated Press or a newswire service or Port Charles' version of it since he has worked hard to turn "The Invader" into a legitimate source for news and articles.
General Hospital News: Philip K. Boyd Joins GH As Tony! https://t.co/irAsAWThJ1 pic.twitter.com/eu8mnMEI2K

— SOS/CTS/HH (@SoapOperaSpy) January 24, 2020
GH Spoilers – Sonny Corinthos' Family Is In Danger
Jax knows that Sonny Corinthos' (Maurice Benard) family is in danger, and that includes both Carly and Joss because both of them live there in the Corinthos compound! Jax may insist now that Joss moves in with him, and Carly will need extra protection too since she was already a target – she was shot at as well as Michael, whose bullet Laura took!
The attacks appear to be specifically against Sonny and his family since the one took place at his warehouse and the other took place in Brooklyn, where he had taken his father, Mike Corbin (Max Gail) to enroll him in the Alzheimer's treatment trial, and had also taken Jason Morgan (Steve Burton) along for extra help with Mike and security, and it was a good thing that they did!
It's not for certain that it is a new rival mob going after his family in a turf war or if it is someone with a vendetta against Sonny for something he did, but in any case, Carly and Joss are both in danger, not to mention Avery Corinthos Jerome (Ava and Grace Scarola) and even baby Donna Corinthos (Emma and Ella Hulen)!
Anyone associated with Sonny could be a target and Jax will want to protect Carly and especially Josslyn as best he can!
Stay tuned to GH and keep checking General Hospital spoilers for the latest news, updates and developments!