Neighbours Spoilers: Teresa Relapses – Gives In To Temptation After Getting Fired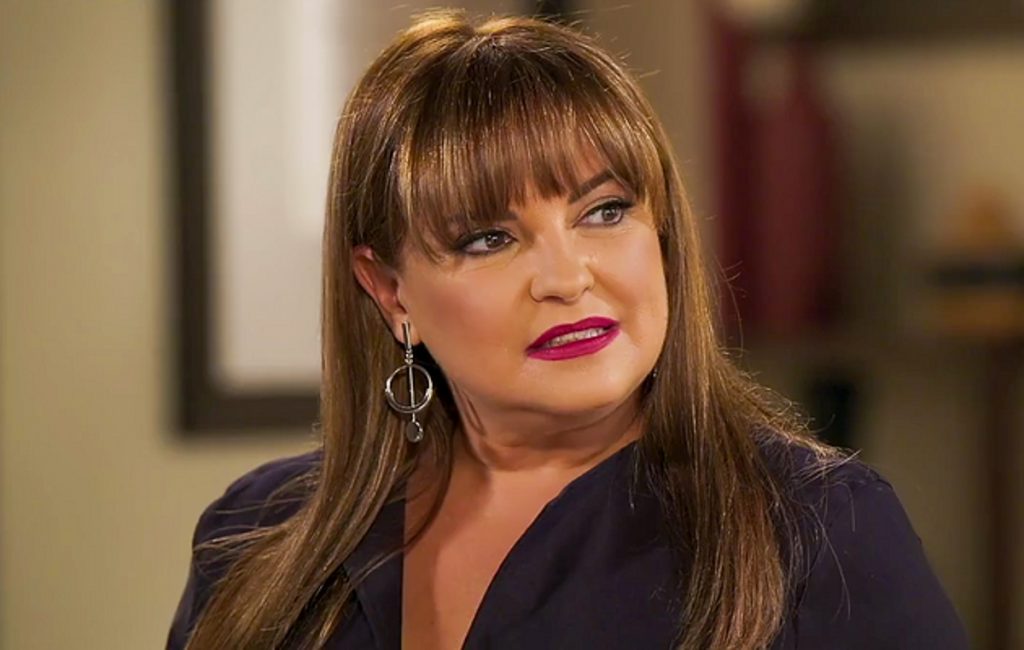 Neighbours spoilers reveal Terese Willis is to hit the bottle as a result of the Lassiters scandal.
Terese has managed to stay strong for a long time now, staying away from alcohol. However, next week will see Neighbours revisiting her issues with sobriety. The Australian soap featured Terese's alcohol storyline in 2015, when she was struggling in her previous marriage. She eventually found help in Sonya Rebecchi, who encouraged her to attend AA meetings and eventually pursue sobriety.
Neighbours Spoilers: Teresa Relapses – Gives In To Temptation
As viewers saw this week, Terese was forced to step down as the manager of Lassiters hotel after it was found that she had had knowledge of the hidden cameras from three years ago. After Chloe steps up as acting manager, Terese struggles with unemployment and feelings of useless. Although Paul, Roxy and Harlow try their best to surround her with love and boost her mood, she often finds herself alone and without purpose.
Feeling sorry for herself, Terese heads to the fridge to see what she can eat. However, when the first thing her eyes land on is a bottle of red wine, she almost can't control her temptation.
The next day, Terese is shocked at how tempted she was to drink again, feeling ashamed that she almost ruined her sobriety. She vows to try and get her life back on track, but when the news comes that she's being formally charged for covering up the hidden cameras, she is once again left feeling like her life is in tatters. It only gets worse when Pierce Greyson humiliates her in public, denouncing her at a public forum at the Erinsborough community centre.
#Neighbours Spoilers: Shaun's Death Sends Shockwaves Through Ramsay Street @celebratesoaps https://t.co/s4oLjMKT9h

— SOS/CTS/HH (@SoapOperaSpy) October 25, 2019
Unable to find another way to cope with everything that's going on, Terese decides she needs a drink. So she grabs a bottle of wine… but will she really give into temptation?
Tune into Neighbours from Tuesday 12th November to find out.