Spoilers tease that the moment we have all been waiting for is just around the corner and boy has it been a long time coming. So be prepared for things to get explosive on "The Young and the Restless."
Young and Restless spoilers tease that on November 1st Sharon McAvoy (Sharon Case) will he forced to confess the truth about Sully/Christian's true paternity. The news will break on GC Buzz and everyone in Genoa City is going to be in for a shock of their life.
Sharon Case sat down and chatted with Tv Insider's Michael Logan, when it was brought up about Nick Newman (Joshua Morrow) thinking he's the father of the kid she reveals " Yeah, it's not Nick's baby….but then maybe that could go either way. The evidence that Christian is Adam's (Justin Hartley) son hasn't totally been fleshed out, so who knows how this will end up?"
So by the sound of things it looks like fans could be in for a huge surprise and it comes out somehow that Nick is really Sully/Christian's father. Would you like to see that happen? This story has been going on for far too long and the writers need to do something big with this reveal to draw fans back in, so this could be just it.
We all have been witnessing for quite some time now Sharon covering one lie with another to keep this secret from getting out and now she even has her daughter Mariah (Camryn Grimes) in on it. So the fallout is going to be pretty big and a lot of lives will be affected by the news.
When Sharon was asked by Michael Logan if the writers were going to let her off by playing the bipolar card she replies "Well, maybe…but there's also the fact that she was drugged into believing that this baby is hers. She's a victim here." Sharon did keep it a secret after learning the truth, so do you agree that she's a victim? To check out the full interview Sharon Case done with Michael Logan go to Tvinsider.com. Don't forget to check often with Soap Opera Spy for all of your latest Young and Restless spoilers, news, updates, and more.
Share your thoughts in the Comments section below, on our Facebook Page,  join our Facebook Group or Head over to our Discussion Board to Talk Soaps Daily!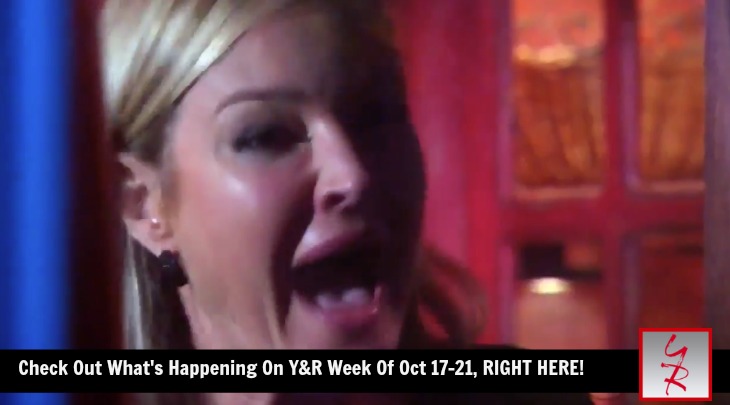 Take A Minute to Try Our Fun Y&R Puzzle!
Great Y&R Products!