'The Young And The Restless' News: Robert Adamson And Kelly Sullivan Working On New Film 'Ashes' Together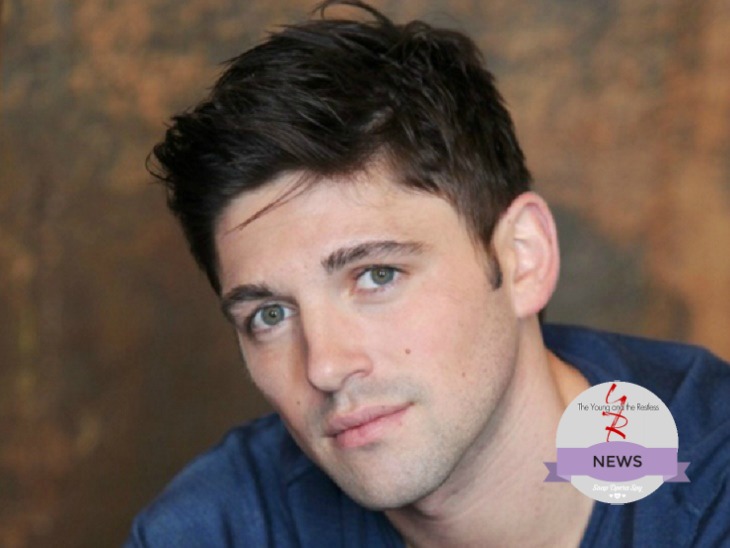 Robert Adamson  is currently airing as Noah Newman on daytime's number one soap opera "The Young and the Restless." But, in his spare time he is working on a new project. The actor, who in a stunning move was dropped to recurring less than a month ago, shared via Twitter a look at his  upcoming project.
Adamson took to Twitter to share the news by tweeting,  "Second day of filming "Ashes" short film with @Jake0lson, @KellySullivanNY, @BenGiroux and @TeriAndrez. Great day. Keep eye out for Trailer."   This clearly indicates that the hard work behind the scenes has already begun. And from the looks of things Adamson seems to be having quite the time of his life, with this new film.
Related: Ray Wise Back on "Y&R" Ian Ward Offers Victor Protection
Though not much information has been released about this new project, it is clear that Adamson is working alongside his Y&R co-star, Kelly Sullivan.   Sullivan plays Sage Warner on Y&R, and is also a part of this short film. No details have been released yet on the roles they will play, but from the tweet Adamson shared, we are quite intrigued and awaiting the release of this film.
One fan, though happy to hear the news of his new found project was concerned this was the reason he was not at Y&R. The fan tweeted "@rgala @Jake0lson @KellySullivanNY @BenGiroux @TeriAndrez is that why you are not going to be on YandR perusing other things/films". To which Adamson replied "@wer2bfriendz Still on #YR.;)" clarifying that he has not left the show all together, just will be appearing much less.
Related: Vote for Your Favorite Y&R Performer Week Of March 28-April 1
So Y&R fans, what do you think about this? Are you happy that though dropped to recurring, Adamson is getting busy otherwise? What do you think that 'Ashes' is about? Are you excited to see this new film and what he and his co-stars bring to the table?
Share your thoughts in the Comments section below, on our Facebook Page, or join our Facebook Group for Discussion.