Y&R Spoilers: Phyllis Won't Give Up, Digs Into Diane's Past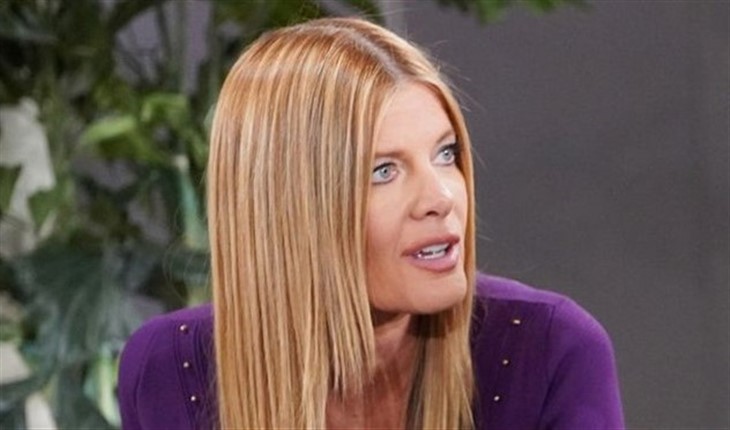 The Young and The Restless spoilers and updates tease that Phyllis Summers (Michelle Stafford) won't give up her vendetta against Diane Jenkins (Susan Walters). She will continue to dig into Diane's past in Los Angeles, building on what Nikki Newman (Melody Thomas Scott) started.
The Young And The Restless Spoilers – Nikki Newman Shares Intel
Nikki and Phyllis have been a team, along with Ashley Abbott (Eileen Davidson) to try and get rid of Diane and drive her away. But they haven't been able to find any substantial dirt on her during her time of playing dead in Los Angeles. Nikki found out a few things from Deacon Sharpe (Sean Kanan) but he didn't have much other than she appeared to have a lot of money and drove a Bentley.
Deacon said he could try to find out more but they really didn't maintain any relationship while she was in LA. Phyllis thinks she can dig deeper and find some dirt that will really be bad if she tries, checking under her alias of Taylor Hansen as well.
Y & R Spoilers – Where Did Diane Jenkins Get Money?
Phyllis strikes upon an idea which may have some merit, asking herself where in the world Diane would have gotten the money to live in LA and drive a Bentley. Ashley had tried to do a financial check on her out there and it didn't turn up anything substantial.
Phyllis decides to find out what the statute of limitations is on insurance fraud; perhaps Diane cashed in life insurance policies when she faked her death. If the statute of limitations hasn't run out and she can prove it, she might be able to get Diane some prison time although it wouldn't be very long. Phyllis hopes she can find something worse, with more prison time, but insurance fraud might be a start.
The Young And The Restless Spoilers – Will She Have To Travel To LA?
Phyllis wonders if she can find out all of this online or if she might have to travel to Los Angeles again. She considers hiring a private detective to do a thorough background check under both Taylor Hansen and Diane Jenkins. She wonders if Diane used any other aliases or different social security numbers; she stops short of trying to deal with the government.
Phyllis decides she's going to go back where all this started and check the records for her purchase of Keemo Abbott Volien's (Philip Moon) house. Perhaps she can find some more detailed financial records and more about her life as Taylor Jensen there.
Be sure to catch up on everything happening with Y & R right now. Come back here often for The Young and The Restless spoilers, news, and updates.