Y&R Spoilers: Nikki And Phyllis Up Their Game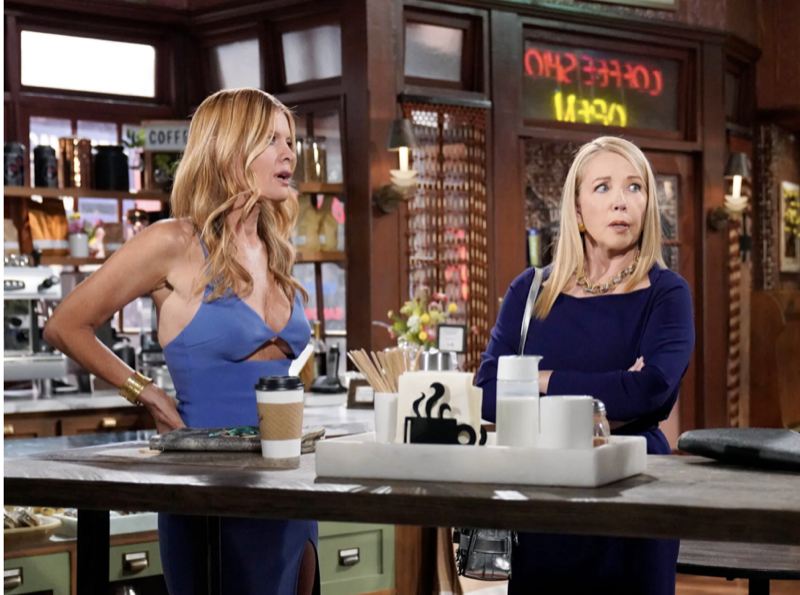 The Young and the Restless (Y&R) spoilers for Wednesday, August 17, 2022, reveal Nikki and Phyllis getting super serious about bringing down Diane.
The Young and the Restless Spoilers: A Newman Game Of Wits
Both Nikki Newman (Melody Thomas Scott) and Phyllis Summers (Michelle Stafford) are growing impatient with the other one when it comes to getting dirt on Diane Jenkins (Susan Walters). Nikki thinks Phyllis' idea of working with her at Marchetti is too long game and won't produce damning evidence about her fast enough. Phyllis thinks that Nikki hasn't been doing anything at all and at least she is doing something.
So, Nikki takes that as a challenge and brings in investigative reporter Talia (Natalie Morales) to do some digging about Diane's time in Los Angeles living as Taylor Jensen. This sounds like a juicy story to her and she knows just where she can start digging to get the information Nikki and Phyllis so desperately need.
Diane Makes Her Move
Perhaps this impatience is a good thing because Nikki and Phyllis complaining about the other seem to have lit a well-needed fire. Diane continues to lay it on thick for Jack Abbott (Peter Bergman) and he falls for every innocent and sweet word she tells him. He is starting to truly believe she has changed and when she tells him she has feelings that go deeper than friendship for him, Jack says he reciprocates those feelings and they kiss.
Could it all be Diane's dream or is Jack really falling for this woman all over again? Has she really changed? Might she actually be sincere? Phyllis and Nikki sure don't think so and are determined to wake Jack up for good this time.
Romance Problems
Meanwhile, Summer Newman Abbott (Allison Lanier) and Kyle Abbott (Michael Mealor) try to ignore the problems with their parents and try to find time for themselves as a couple. That seems to be easier said than done as something keeps interrupting their romantic plans.
Could that something or someone be young Harrison or is there something more sinister afoot? Summer and Kyle have been way too happy for too long and we know that is the kiss of death for couples on soaps. Stay tuned to The Young and the Restless weekdays to see how these stories play out.