Y&R Spoilers: Nikki And Deacon Meet Again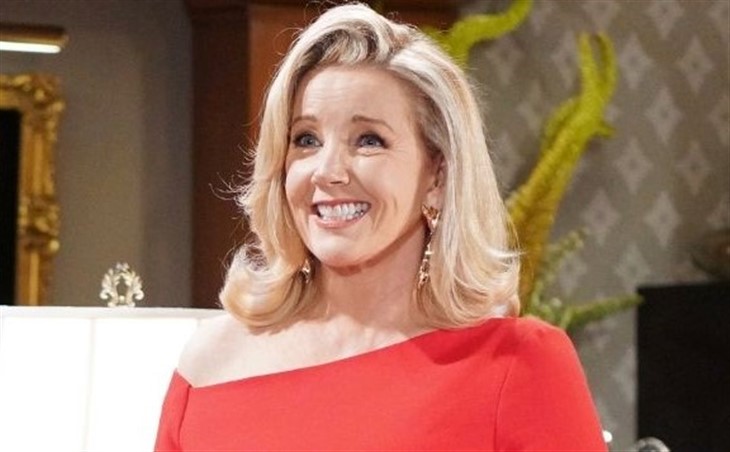 The Young and the Restless (Y&R) spoilers for Wednesday, September 21, 2022, reveal Nikki's trip to Los Angeles finally brings the drama.
The Young And The Restless Spoilers – A Blast From The Past For Nikki
For weeks, Nikki Newman (Melody Thomas Scott) has been talking about a trip to LA to meet with ex-husband Deacon Sharpe (Sean Kanan) and see what information he can give her to bring down Diane Jenkins (Susan Walters). Well, it finally happens. Nikki and Deacon meet again after more than a decade and they circle the wagons around one another to see what they can really gain from this meeting.
Deacon is surprised to see Nikki but notes how good she still looks and Nikki just doesn't want to hear it because she has a one-track mind. Find out anything and everything that Deacon knows regarding Diane's activities during the 10 years she was gone. After all, it was Deacon who helped her fake her death and assisted in settling her on the West Coast.
Y&R Spoilers – Trouble For Jack and Diane
As for Diane, she has just been happy that Jack Abbott (Peter Bergman) has been nice to her and they have been growing closer. She even has Kyle Abbott (Michael Mealor) in her life and has been able to be a grandmother to young Harrison.
But now Jack has put her on notice because she still doesn't 100% trust her and that is likely for a very good reason. How will Diane get around this new problem?
The Young And The Restless – Nate Hasting's On The Dark Side
Nate Hastings (Sean Dominic) has been having a slow-motion meltdown for about two years and it looks like he is finally on the dark side making dirty deals with Victoria Newman (Amelia Heinle). Since she has also spent the last two years turning to the dark side, these two might make an interesting match. How will The Great Victor Newman (Eric Braeden) feel about what his daughter and former personal physician are up to?
Also, is Nate now just a corporate raider or will he feel the need to be a doctor again? That might depend on how good or bad things go with his girlfriend, Elena Dawson (Brytni Sarpy). Stay tuned to The Young and the Restless weekdays to see how these stories play out.