Y&R Spoilers: Devon Plays Hardball, Abby Unprepared For Custody War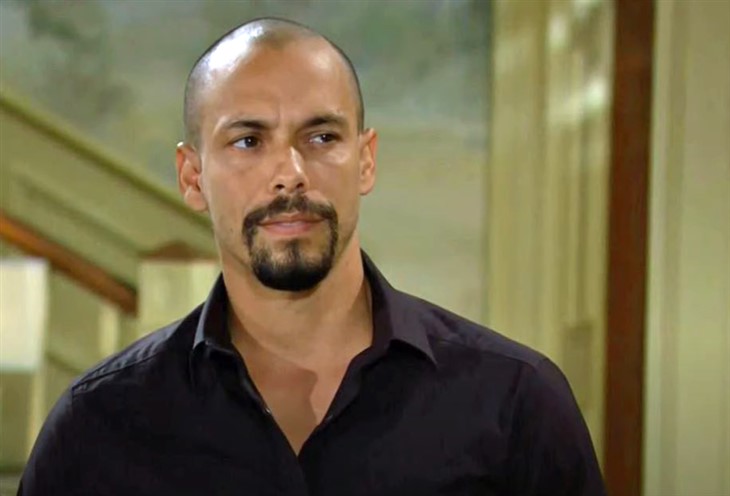 The Young and the Restless spoilers reveal that Devon Hamilton (Bryton James) wasn't pursuing shared custody, he just wanted more time with the baby. However, the harsh way Abby Newman-Abbott-Chancellor (Melissa Ordway) tells Devon "no" changes everything. Devon plays hardball and feels forced to take the legal route. Abby will be blindsided by a custody war.
The Young And The Restless Spoilers – Request Misunderstood
Y&R spoilers reveal that Devon asked for more time with Dominic Newman-Abbott-Chancellor (Rainn and River Ware). However, the list of things Devon wanted made it sound as if he was asking for shared custody. It seems that Devon's request is being completely misunderstood, according to the actor's interview with Soap Opera Digest.
Y&R Spoilers – A Firm 'No'
Chance Chancellor (Conner Floyd) tries to tell Abby that they need to be respectful and kind about telling Devon "no." However, Abby completely disagrees and takes matters into her own hands. Despite Chance's warning, Abby makes accusations when she speaks to Devon. Even though Devon tries to explain and calm her down, it doesn't work.
Later, Abby pays a visit to Devon and tells him that Dominic already has a father. Abby adds that his request for more time with the baby is denied. Devon reels over this as he was expecting a more favorable outcome.
The Young And The Restless Spoilers – Devon Hamilton Torn
The Young and the Restless spoilers reveal that Devon doesn't want to go the legal route and pursue shared custody. However, Amanda Sinclair (Mishael Morgan) encourages Devon not to give up. Amanda reminds Devon that he's not doing this for himself, but to enrich and enhance Dominic's life. James explained to SOD,
"Devon doesn't want to get lawyers officially involved… He admits that he should've listened to her [Amanda] when she advised him to modify the terms of visitation in the original agreement… It's definitely time for Devon to assess his options."
Y&R Spoilers – Amanda Sinclair's Fight
Even though Devon didn't want to get lawyers involved and turn it into a custody battle, it seems that is exactly what is going to happen. Perhaps if Abby had taken Chance's advice and been gentler about her decision, Devon wouldn't be ready to play hardball.
Now the question becomes what will happen in the custody war? Could Devon actually win? Amanda thinks so, especially since Abby didn't leave the baby with family. Instead, Abby left him with Devon while lying about going on a life-endangering mission out of the country. Plus, with Chance admitting he has the "fatherhood void," could a judge rule in Devon's favor? We will have to keep watching the CBS soap to see what happens next.
Be sure to catch up on everything happening with Y&R right now. Come back often for The Young and the Restless spoilers, news, and updates.