Y&R Spoilers: Abby Can't Believe What She Did – A New Rey Rosales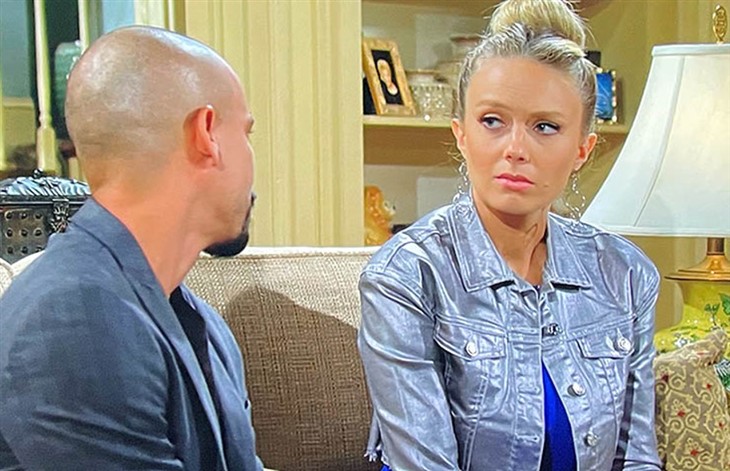 The Young and the Restless (Y&R) spoilers for Monday, January 24, 2022, reveal Abby in a state of shock over the decision that she and Chance made.
The Young And The Restless Spoilers – Abby Newman Is A Total Wreck
Abby Newman (Melissa Ordway) is a wreck at just the thought of Dominic spending one night a week with Devon Hamilton (Bryton James) after she dropped the baby on Devon's doorstep for weeks to go find Chance Chancellor (Connor Floyd). She worries the nanny will not keep him on the same schedule and that the baby she leaves with a nanny more than she sees him will think she doesn't love him anymore.
Chance tries to reassure Abby that Dom will always know that they love him and he is extra blessed to have so many parents. Abby still thinks they made a mistake with their decision but Chance seems absolutely over the moon with the idea of not being 100% responsible for a baby he can't seem to bond with. Will this eventually cause a rift in Chance and Abby's marriage?
Y&R Spoilers – A New Side To Rey Rosales
Sharon (Sharon Case) and Rey Rosales (Jordi Vilasuso) have been boringly swimming along in their year-long marriage and we are sure they are ready to put one another to sleep as much as they put us asleep, but something happens on Monday for her to see a brand-new side of him.
And sadly, it's just as boring. He can't wait to be Grandpa to Mariah Copeland (Camryn Grimes) and Tessa Porter's (Cait Fairbanks) baby. Alrighty then. At least Sharon does take notice of her husband openly flirting with someone else…
The Young And The Restless Spoilers – Chloe Fisher Has Had It With Catty Women
Chloe Fisher (Elizabeth Hendrickson) has really been trying to put her life back together the past few years and after a near-miss with Chelsea Lawson (Melissa Claire Egan) last year, she finally has things where she wants them with a husband and two kids and a good job. She is sick of Chelsea nearly ruining things again.
That's why she tells Sally Spectra (Courtney Hope) and Chelsea to fight it out amongst themselves. She doesn't want to be any part of their petty nonsense. Stay tuned to The Young and the Restless weekdays to see how these stories play out.