Will Sister Wives Fans See A Happier Meri In Season 17?
Sister Wives fans who follow Meri Brown on social media generally see a very positive person. So, some of them hope that her joy for life spills over into the TLC show. This week, she shared another post full of optimism and happiness. But, how likely is it that viewers will see that in Season 17?
Sister Wives – Star Meri Brown Acting For The Show?
Spoilers for Season 17 reveal that Meri's all emotional about Christine leaving. Huh?? Who recalls that she did not want the other wives around? Remember when she refused to allow the second and third wives to pass through her space? So, rain or shine, Janelle and Christine had to meet up outside the house. And yet, in teasers for the show, she claims that she and Christine were like besties for years.
Sister Wives fans who watched the trailer for the show saw that Kody Brown went into a temper tantrum. Screaming about the wives, fans didn't actually see more than a brief glimpse of his first wife. But when they did see her, she looked as miserable as ever. Tears flowed again. People claim Robyn wins the trophy for sobbing, but fans noticed that welling-eyed Meri has played that role perfectly for years.
Sister Wives – Fans See Positivity Meri Brown
Away from the TLC screen, unless she's ranting at folk who criticize her family, fans see a completely different person. This week, she shared a long and positive message about grabbing at life and making the most of it. Actually, she looked good, and fans agreed she seems very attractive. In her message, once again, she seems at odds with what happens on the TV show.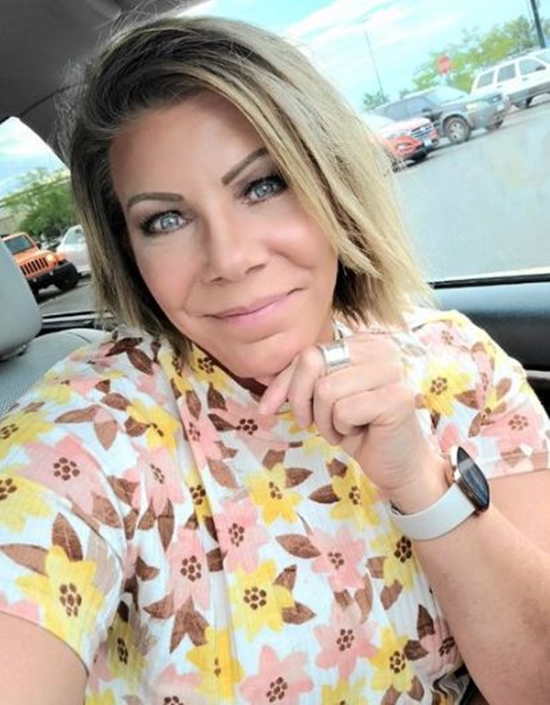 Sister Wives fans saw that she spoke about how much she loves her life. Additionally, she gave tips and shared her own experience. She said, "Taking the bull by the horns, creating my life with intention, making all the good things happen!" So, she noted, "My advice? Walk through the doors that open up for you. Don't see one? Pivot and find one!" Hasn't her door to a better life without Kody been open for years?
Sister Wives – TLC Fans Hope For Happiness
Sister Wives fans who read the post talked about Meri Brown and how they really hope she is a happy person these days. One of them said, "You look so happy! I'm looking forward to a new season of Sister Wives with the new happy Meri. No more tears please! You and your sister wives are still a family in spite of Kody's whims and oddities.😅 And all the wonderful children of yours!"
Another person asked for a spark of joy. The comment read, "Watching the old episodes to get all caught up for the new season." Then, they asked for something not seen on the screen in a long time, if ever: "Watching the old episodes to get all caught up for the new season and I'm really hoping you don't play victim this season and use your wall as a excuse to cut everyone off when you don't like what's going on."
Possibly, the next statement highlights an unlikely scenario: "You seem happier now so hopefully that conveys in this new season.It's been used for too many seasons now.."
Well, one thing that fans know, is that Meri Brown always seems to go with what works for her. If the show keeps her pain front and center of her bank balance, how likely is that to change?
What are your thoughts? Do you think a happy person on the screen is likely? Sound off in the comments below.
Be sure to catch up on everything happening with the TLC cast right now. Come back here often for Sister Wives spoilers, news, and updates.