Why Days Of Our Lives Star Lamon Archey Decided To Leave The Soap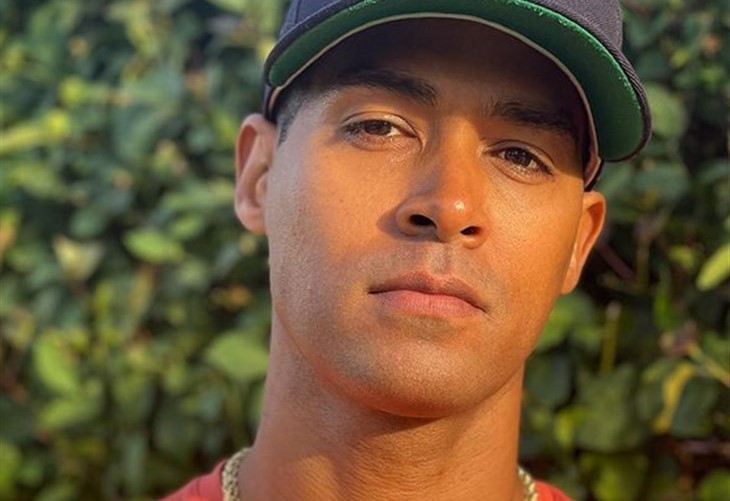 Days of Our Lives fans spent what seemed like forever waiting for Eli Grant to come out of his coma, only to see the character leave town the next month.
Days Of Our Lives' Spoilers – Eli Grant Will Be Missed
While Li lingered in a coma, his wife, Lani Price Grant (Sal Stowers), grew closer to the man she learned was her biological father, TR Coates (William Christian). But when she learned it was TR who shot Eli, she went after him and found that he had assaulted her mother, Paulina Price (Jackee Harry). Lani then shot her gun and TR was dead.
Lani and Eli were one of the soap's most popular couples, so their loss hurts. However, there was a good reason Eli was in that coma, to begin with. And it all had to do with why Lamon Archey decided to leave DOOL behind. It seems he was very busy with other work.
DOOL Spoilers – Eli Grant Had Salem Family Ties
Eli Grant first arrived in Salem to tell Julie Williams (Susan Seaforth Hayes) that he was her grandson, with his parents being David Banning and Valerie Grant. Eli had just learned David was his father after David had died and wanted to get to know David's mother. David and Valerie were a controversial couple back in the 1970s when interracial pairings weren't the norm on daytime.
Despite being a member of Salem's most prominent family, Archey still opted to leave Eli behind when Sal Stowers decided to leave Lani behind. But, it wasn't an easy decision.
"It was gradual," Archey told the July 12, 2022, issue of Soap Opera Digest on his choice to leave DAYS. "I basically told them I didn't want to do a contract anymore. I was down to recurring, but I just didn't want to be tied down and not have the freedom to pursue other acting jobs. It's something [DAYS] couldn't deal with. They ultimately made the decision that they couldn't keep me on recurring status and that was that. It's one of those things where sometimes you need to be pushed to leave a job."
Marci Miller (ex-Abigail DiMera) and Victoria Konefal (Ciara Brady Weston) were also on recurring, but the soap wrote them out too, giving Archey good company in that department. Stay tuned to Days of Our Lives weekdays to see Salem without the beloved Grants.