Which Daughter Outed Josh Duggar For His Molestation?
Josh Duggar news and updates revealed that Anna's husband spent his 34th birthday alone in prison. In the meantime, he clearly hopes it might be the last one behind bars. While he awaits sentencing, he's not out of the news at the moment. In fact, the trial brought a lot of things to light. So, it seems clear now, which Duggar daughter outed him for the molestation of his siblings.
Josh Duggar – Lost Appeal To Squash The Molestation Evidence
Ahead of the trial for possession of child pornography, the legal team for Jim Bob's oldest son tried hard to prevent the molestation details from emerging during the trial. However, they lost. At one stage, it was thought that Jill Dillard might testify against him. Fortunately for her, she didn't take the stand. So, the jury reached a decision without her input. Actually, many TLC fans cheered her on for her bravery. Meanwhile, her husband Derick clearly stood by his wife, the mother of his two sons, Israel and Sam.
Josh Duggar sat in court hand heard that Bobye Holt testified about how he confessed to sexually interfering with his younger sisters. Over the years, TLC fans found out that Jill, Jinger, Jessa, and Joy-Anna suffered at the hand of their big brother. Plus an unnamed person was also mentioned. Well, thanks to the evidence by Bobye, none of them appeared during the trial. However, some evidence apart from the trial suggests which one of those girls outed him for what he did back in the early 2000s.
Josh Duggar – Which Sister Told On Josh Duggar?
Cheatsheet reported on the evidence which suggests which daughter felt enough was enough and ran off to tell on him. The outlet noted that in 2014, Josh made a comment during an episode of 19 Kids and Counting that strongly suggested who blew the whistle. In the episode, the outlet noted, that Josh described one of his sisters as a "tattle tale." Additionally,k he claimed she "ran" to his mom and dad to tell on the other kids. Plus, tied in with the evidence in court, it pointed to who spoke out against their brother.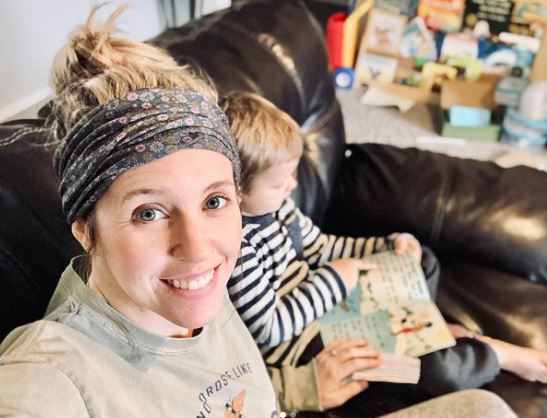 During the trial of Josh Duggar, The Sun's reporter said that Bobye Holt told the jury that Josh had come to her and revealed one of his victims caught him in the act, hit him, and snitched to her parents. In fact, Holt said, "He told me she snitched on him.'" 
Josh Duggar – Jill Dillard Snitched?
Josh Duggar was more than likely outed by his sister Jill. Apart from the old episode of 19 Kids and Counting, a now-defunct blog mentioned that "Alice" revealed that the "second" daughter caught Josh." Cheatsheet notes that Jana is the first daughter, and Jill Dillard is the second one.
Be sure to catch up on everything happening with the TLC alums right now. Come back here often for more news and updates about Josh Duggar.