The Young And The Restless Rumors: Dylan McAvoy Returns?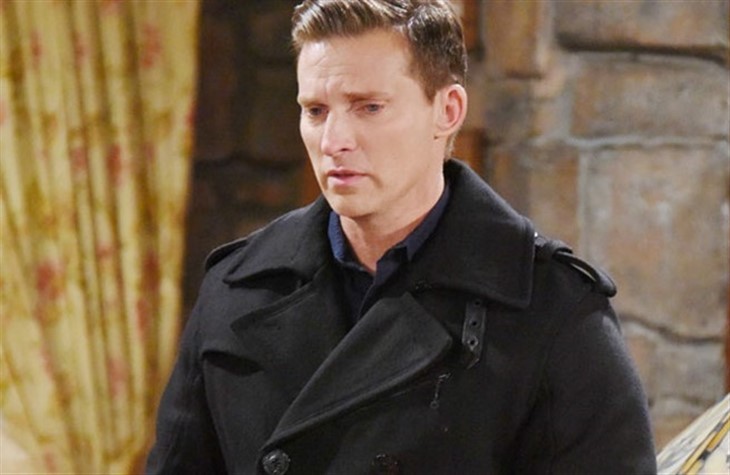 The Young and The Restless spoilers and rumors tease that Dylan McAvoy (Steve Burton) could return to The Young and The Restless in future episodes!
The Young And The Restless Spoilers And Rumors – There Could Be A PTSD Storyline Coming Up, Dylan McAvoy Could Help!
Longtime viewers of The Young and The Restless will remember that Dylan was the son of Nikki Newman (Melody Thomas Scott) and Paul Williams, (Doug Davidson) and had been given up for adoption at birth. He had become acquainted with Phyllis Summers (Michelle Stafford) as a child growing up in Darien, Connecticut and later became involved with her sister Avery Bailey Clark (Jessica Collins), before being deployed with the military.
Dylan had been presumed dead when he was in the military, but was in fact alive-but had also been suffering from the effects of war with post-traumatic stress disorder, or PTSD. He came to Genoa City and started working for Nick Newman (Joshua Morrow) as a bartender at The Underground; Dylan's story is a lot like Chance Chancellor's (Conner Floyd) recent experience; and Chance could use a friend who REALLY understands!
Y&R Spoilers And Rumors – Chance Chancellor Is Exhibiting PTSD Symptoms
Chance was not gone on his mission in Spain as long as Dylan was likely deployed in Afghanistan, Chance is exhibiting symptoms of PTSD. It doesn't matter if the traumatic incident went on for months or for minutes for post-traumatic stress disorder to occur, and Chance is so far resistant to seeing a therapist, which is common for military men.
Chance has been a spy for many years, working for the Pentagon and other military related organizations, as well as the FBI, and it may be easier for him to just have a buddy who understands. Viewers of The Young and The Restless will recall Dylan was well enough to on undercover assignments by the time he left town to catch a bad guy in Florida, which led to him leaving Genoa City under the witness protection program in 2017.
The Young And The Restless Spoilers And Rumors – Dylan McAvoy Was Married To Sharon Rosales
Dylan was married to Sharon Rosales (Sharon Case), who of course is a therapist, and were Dylan to return, she could get Dylan and Chance together. Dylan's portrayer, Steve Burton, recently left ABC's General Hospital as he did before coming to The Young and The Restless back then so it would be a perfect time for Dylan to return to the canvas!
Plus, even though Sharon is happily married – we hope – to Rey Rosales (Jordi Vilasuso) there is a noticeable lack of eligible bachelors in Genoa City as there are everywhere, so Dylan could make another woman happy. But the most important part Dylan could play now would be as a friend, and maybe even a counselor to Chance, who so desperately needs help with his current PTSD problems! Plus, the Salem PD could certainly use another detective ,what with all the shady goings-on in Genoa City!
Be sure to catch up on everything happening with Y & R right now. Come back here often for The Young and The Restless spoilers, news, and updates.