My Big Fat Fabulous Life Season 10 Spoilers: Whitney Way Thore REUNITES With THIS Ex Boyfriend?!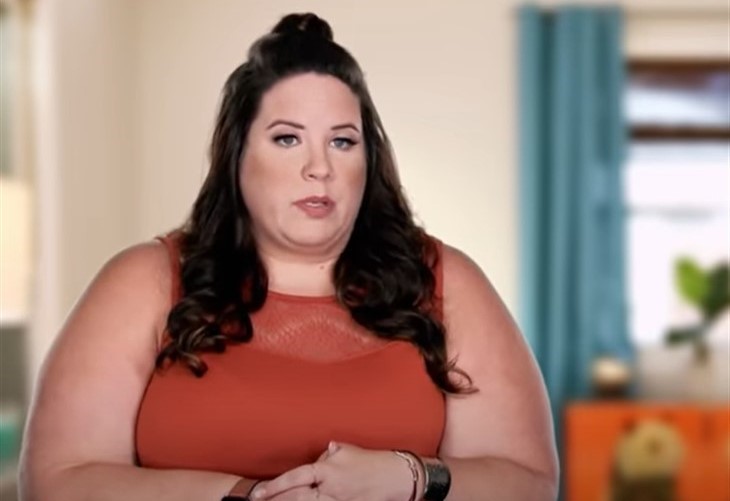 My Big Fat Fabulous Life season 10 spoilers tease that Whitney Way Thore once again believes she can find the perfect man. But after supposedly deciding that the famous French boyfriend would turn into her dream dude, a new Instagram pic made fans baffled. Has Whitney dumped the French man and reunited with her ex Lennie Alehat?
Find out what Thore just revealed on Instagram. And see why some fans think that she might rekindle her romance with one special former boyfriend in season 10. Get the latest My Big Fat Fabulous Life news below.  
My Big Fat Fabulous Life – Star Dumps French Man For THIS Ex?!
Here today, gone tomorrow! Keeping track of My Big Fat Fabulous Life star Whitney Way Thore's boyfriends requires a detective. Take, for example, Whitney's famously anonymous boyfriend known only as the French man. After months where Thore faithfully blurred out his face on her Instagram pics, the My Big Fat Fabulous Life star just posted an Instagram photo featuring an ex boyfriend, Lennie. And that got fans speculating that Whitney will rekindle her romance. 
Season 10 of My Big Fat Fabulous Life recently got confirmed by TLC. And with a summer premiere date set for August 9, the network noticeably did NOT include any details about Whitney's French boyfriend in the spoilers. That omission combined with Thore's new Instagram got fans speculating about upcoming episodes.
"Giiiiirl I cannot wait until the next season of MBFFL to get the 🍵 on you and Lennie!" gushed one fan. And another chimed in, " Whitney and Lennie back together?" Others pointed out that the two did date "pretty seriously." But Whitney carefully avoided responding to questions such as a blunt, "Are you dating Lennie again?"
My Big Fat Fabulous Life – Season 10 Spoilers: Babs And Lennie!
Whitney Way Thore got involved with Lennie several seasons ago. But season 10 of My Big Fat Fabulous Life could show the reality TV star reuniting with her ex. Last viewed on MTV's "Catfish," Lennie just popped up on Whitney's Instagram. And that clue got fans predicting a rekindled romance!
Season 10 also will feature My Big Fat Fabulous Life fan favorite Babs, reported Starcasm. After suffering a stroke, Babs will need family and friends to support her as she struggles to recover. But will Lennie help? Or will Whitney's ex prove more of a distraction than an aid in her mother's journey to recovery? 
Although Babs believes in her daughter, some fans don't feel so convinced. For instance, the Reddit message board for My Big Fat Fabulous Life questioned the return of Lennie. "What exactly is Lennie's end game is my only question. Doesn't seem in it for the fame, money, or necessarily out of love/obligation (same thing to Whitney). Lennie is not a bad looking guy, what does he want?" asked one fan. But most answered that question with a single word: "Money!"
Tell us what you think. Do you feel surprised that Whitney's mysterious French boyfriend suddenly vanished? And are you looking forward to season 10 of My Big Fat Fabulous Life? After you share your views, check back on our site for more reality TV news.