Khloe Kardashian 'Not As Important' As Kourtney And Kim Kardashian?!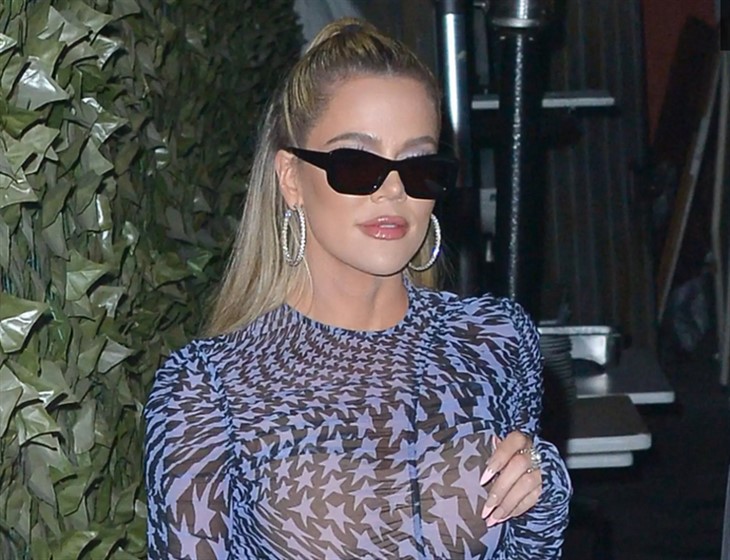 Khloe Kardashian spent years on "Keeping Up With The Kardashians" (KUWTK) in the shadow of famous sisters Kourtney and Kim Kardashian. And now, as the family preps for Hulu's KUWTK spin-off, "The Kardashians," Khloe faces rumors that she just doesn't measure up to Kim and Kourtney. But the 37-year-old single mom, who recently dumped cheating boyfriend Tristan Thompson, has decided to fight back! 
Find out how Khloe responded to those claims about her importance compared to her sisters. And see what trolls alleged about the reality TV star. Get the latest news about Khloe Kardashian below! 
Khloe Kardashian – 'Not Important' Compared To Sisters?!
When KUWTK ended after 20 seasons, fans didn't have to wait long for rumors about a spin-off. And Hulu turned that gossip into reality, releasing sneak peeks of the KUWTK spin-off, "The Kardashians." But now, as fans await for the April premiere, Khloe Kardashian faces allegations that she just doesn't seem as important as Kourtney and Kim Kardashian, reported Page Six.
The rumors about Khloe swirled after an Instagram photo from the Vanity Fair Oscars 2022 party showed her appearance at the party. "What so Khloe was there but not important enough to walk the red carpet," wrote one Instagram critic. "And then to add insult to injury she is the only Kardashian not in the Met Gala," added the troll.
Khloé Kardashian slams claim she's 'not important' like Kim and Kourtney https://t.co/qznCJIEoBR pic.twitter.com/bCVPOFAKi3

— Page Six (@PageSix) March 30, 2022
But Khloe quickly shut down that troll. "I don't know what on earth you're talking about and where you think you come up with these stories that you assume are facts," she slammed. "Both of your comments are untrue babe."
Khloe Kardashian – Cut From Oscars Red Carpet And Met Gala?
As a result of that Instagram critic, insiders checked out which Kardashian sisters did make it to the red carpet. And reportedly, no pics of Khloe on the red carpet at the Vanity Fair party emerged. However, photos showing her sisters Kourtney and Kim Kardashian along with Kendall Jenner surfaced.
But Khloe turned to Instagram to share her own pics from Beyoncé and Jay-Z's celebrity-packed Oscars after-party. In the photos, Kardashian looks elegant in a silver frock and throw-back blond bob. As for Kourtney, 42, the newly engaged girlfriend of Travis Barker, 46, provided all the PDA by canoodling on the red carpet. In contrast, Kim, 41, looked elegant in a tight blue gown as sister Kendall, 26, opted for an ever-fashionable black frock. 
As for those Met Gala claims? Neither Kourtney Kardashian nor Khloe Kardashian has attended the Met Gala. However, Kim as well as Kendall and Kylie Jenner made appearances at that prestigious event. And Khloe has denied allegations that she got banned from the Met Gala, calling the rumors "absolutely not true."
As a result of the allegations about Khloe, Twitter users offered their own views. For example, one wrote, "None of them are important! They don't do anything without a camera!" And another chimed in, "To be fair to Khloe, all 3 are equally unimportant!" 
Tell us what you think. Do you feel that the troll got proved wrong? Or do you agree with critics who contend that none of the Kardashians are as important as they assume? And after you've shared your views, check back on our site for more celebrity news.