GH Spoilers: Port Charles' Goodbye To Luke Spencer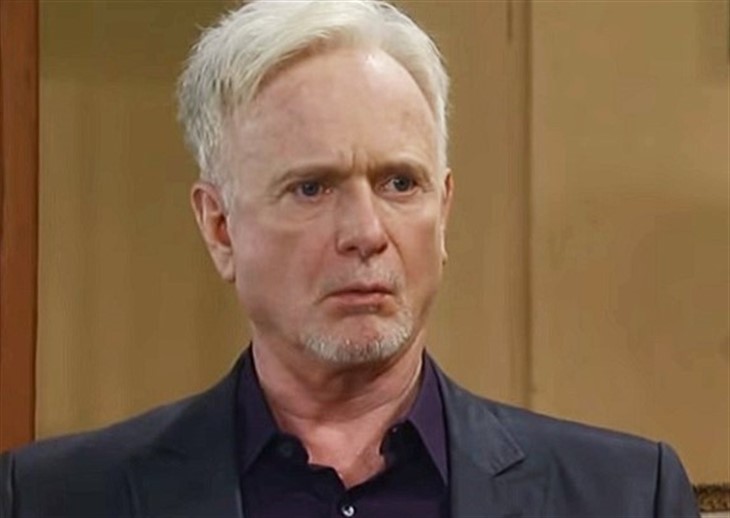 General Hospital spoilers tease that Port Charles, as well as General Hospital fans will gather to say a final goodbye to Luke Spencer (Anthony Geary) in an upcoming episode of General Hospital.
General Hospital Spoilers – Bobbie Spencer Comes To Terms With Her Brother's Passing
General Hospital viewers will remember that when Laura Collins (Genie Francis) first broke the news of Luke's passing to his little sister Bobbie Spencer (Jacklyn Zeman) she didn't want to believe it. Understandably, she was in shock and her first instinct was to mount a search for him, not believing something as mundane as a cable car accident could have taken his life. Before the gathering that takes place aboard The Haunted Star, General Hospital viewers will see Bobbie meet with daughter Carly Corinthos (Laura Wright) at Kelly's, where Carly asks how she is doing.
Carly wants to know what Bobbie is going to say about her brother at his memorial, and she doesn't have anything to say; Carly wants to write something, but Bobbie declines. Bobbie says to her daughter that she knows their history all too well, and their past was too dark so she's leaving the pretty words up to Laura and Tracy Quartermaine (Jane Elliot).
Gh Spoilers – Tracy Quartermaine Does Most Of The Talking
General Hospital viewers will see that Tracy will do most of the talking at Luke's memorial, although such old friends as Robert Scorpio, (Tristan Rogers) Anna Devane, (Finola Hughes) and Felicia Scorpio (Kristina Wagner) will be there. Sonny Corinthos, (Maurice Benard) Alexis Davis, (Nancy Lee Grahn) Nikolas and Spencer Cassadine (Marcus Coloma, Nicholas Chavez) and others will also be there as well as some surprising guests no one may have been expecting at a memorial for Luke Spencer.
Tracy will do a wonderful job of memorializing her late partner, in the General Hospital memorial episode which will air on January 21; although it has never been clarified if Tracy and Luke did remarry. Longtime General Hospital viewers will remember that they had married in 2005 but it was invalid; a divorce occurred in 2010; in 2014 it was annulled when Luke was presumed dead; since 2017 they have been "life partners" off screen.
General Hospital Spoilers – Luke Spencer Came To Port Charles In 1978
Longtime General Hospital viewers will recall that Luke came to Port Charles in 1978, Bobbie having arrived ahead of him in December 1977, working as a nurse at General Hospital, her past as a hooker being revealed later. Bobbie had wanted to split up the young couple of Scotty and Laura Baldwin (Kin Shriner, Genie Francis) so she could get Scotty for herself; she called her brother to come to town to help her do it.
Longtime viewers will remember that although Bobbie wound up with Scotty occasionally over the years, it never lasted. Luke married Laura but it didn't last either in spite of having their two children, Lucky Spencer (Jonathan Jackson) and Lulu Spencer(most recently Emme Rylan). Portrayer Jacklyn Zeman notes in Soap Opera Digest that Luke portrayer Anthony Geary had become like a real-life brother to her over the years, and says that he and she still share that connection.
Be sure to catch up on everything happening with GH right now. Come back here often for General Hospital spoilers, news, and updates.