General Hospital Rumors: Is Jennifer Smith Esme's Mother?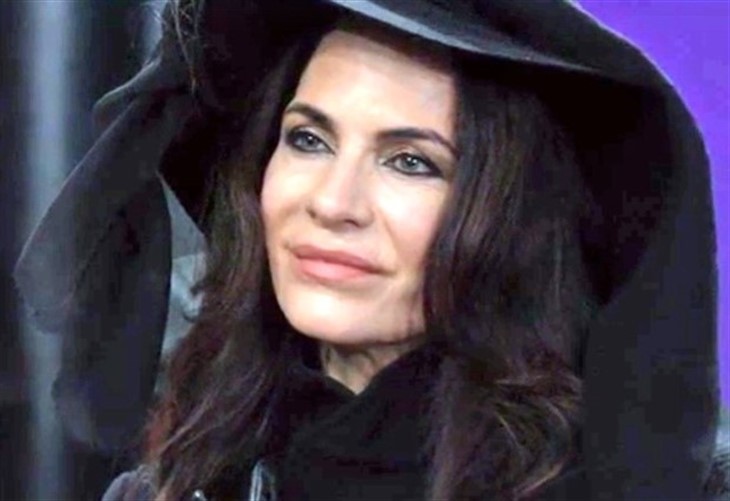 General Hospital spoilers and rumors tease that Jennifer Smith (Holly Gagnier) could either be Esme Prince's (Avery Kristen Pohl) adoptive mother or her birth mother, probably adoptive. General Hospital viewers know there must be a reason that she didn't support "Spence" Spencer Cassadine (Nicholas Chavez) at Luke Spencer's (Anthony Geary) funeral, she could have gotten off time from Spring Ridge!
General Hospital Spoilers And Rumors – Esme Prince Was Adopted, And Doesn't Get Along With Her Parents
General Hospital spoilers show that Esme was adopted, and doesn't get along with her parents; she was told that her biological parents died, but that is not necessarily true – their deaths could be presumptive. Many General Hospital fans think that Esme tracked down her birth father and he's Ryan Chamberlain (Jon Lindstrom) because of her resemblance to him and her fascination with him – not so much with Dr. Kevin Collins, (Jon Lindstrom) however. However, it seems strange that she begged out of attending Luke's funeral with Spencer, because she is usually there to support him – but if she knew her mother was coming that could be the reason!
General Hospital viewers know that Esme's parents have money, because she had a trust fund and was going to the same private school in France as Spencer-although Jennifer's money would be from the mob! Longtime GH fans will recall that her father was Frank Smith (George Gaines) the mobster that Luke and Laura Collins (Genie Francis) ran from for years, and also Sonny Corinthos' (Maurice Benard) predecessor.
GH Spoilers And Rumors – Jennifer Smith Stalked Luke Spencer, Esme Prince Helped Stalk Ava Cassadine
Jennifer Smith and her stalking of Luke Spencer can draw some comparisons between her and Esme's stalking behaviors, having helped Spencer stalk Ava Cassadine (Maura West)! In spite of her obsession with Luke, Jennifer did finally marry – a con man named Billy "Baggs" Boggs (Tom Arnold) with whom she had four children who have never been revealed.
Esme has mentioned some siblings, although they are also adopted. Jennifer ditched Billy Boggs, and she might have ditched the kids as well – so it's a toss-up as to whether she could be Esme's adoptive mother or her birth mother. But if she did ditch her kids and Esme was one of them, and she is her birth mother, no wonder Esme says her birth parents are dead, and if they were her adopted parents she'd hate them!
General Hospital Spoilers And Rumors – Could Someone Else Be Esme Prince's Father?
General Hospital viewers could wonder if someone else could be Esme's birth father with Jennifer being her birth mother – a bizarre possibility could be that Jennifer finally had her way with Luke after all – as Fake Luke, or Fluke! When it was revealed that Luke was having a problem with dissociative identity disorder, or DID, apparently for many, many years. "Fluke" or Fake Luke would disappear for months on end, and if he and Jennifer got together eighteen or twenty years ago, Esme could have been the result!
That, however, is probably not the case, since if Jennifer had a baby with Luke she would obviously cherish that baby even if she did ditch the other four she had with Baggs! The other possibility might be that those four children were adopted and Esme is one of them!
Be sure to catch up on everything happening with GH right now. Come back here often for General Hospital spoilers, news, and updates.