Duggar Family News: Joy-Anna Forsyth Announces Gender Of New Baby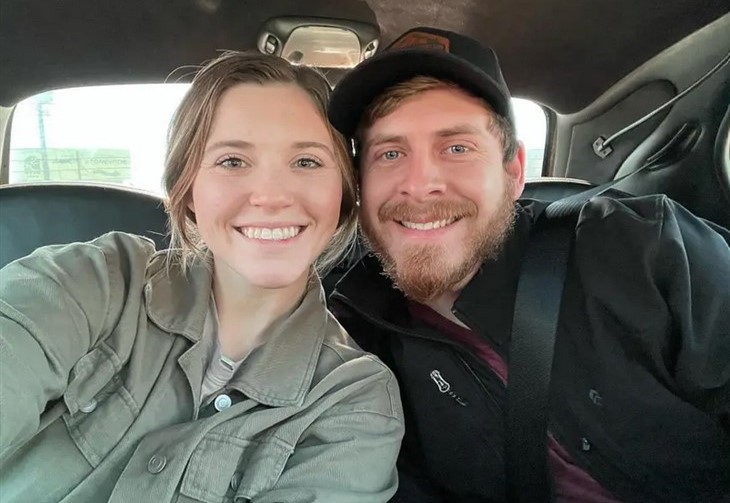 Duggar Family News reveals that Joy-Anna and Austin Forsyth are excited to share the gender of their baby. This will be their third child together and they took to YouTube to hold a gender reveal party. They have over 168,000 subscribers on the channel and love to share their lives with their fans. This moment was something that their fans had been waiting for all along. They wanted to play a fun game with their subscribers on the channel and along with their kids, they took turns throwing darts at different balloons. These balloons, once hit with a dart, would turn pink or blue.
Duggar Family News – The Gender Reveal
At the beginning of the video, Joy-Anna told fans that whatever color had the most tallies would be the gender of their new baby. The couple popped 45 balloons and that is when Joy-Anna started to count the tallies. The last balloon was blue and that made the tallies for blue higher than pink. The couple was so happy to announce that they are having a boy. They hugged each other as well as their young children, Gideon, who is 4, and Evelyn who is 2.
Joy-Anna then said, "I am completely shocked. I 100 percent thought it was a girl, convinced myself it was a girl…and I was waiting for two of those balloons to be pink and they weren't. That's crazy!" Austin added, "I am so, so grateful. I mean if it was a girl, I'd be just as happy, but I'm really glad Gideon's gonna have a little brother."
Duggar Family News – The Pregnancy Announcement
When the couple found out that they were pregnant, they were pretty happy to share the news. We all know how much the Duggars love a baby announcement and this was no different. The couple is happy about expanding their family and Joy-Anna told her fans, "We're at a really good spot now. We love our family, and we're ready to expand, so we're really, really hoping that we get pregnant. It'd crazy if it was twins. It would be fun." They are expecting to have a new baby boy sometime in May of 2023.
Joy-Anna isn't the only one with baby news. Her sister, Jill Dillard, and husband, Derick Dillard had a son in July and her brother Jed Duggar and his wife Katey Duggar welcomed their first child together back in May. When one Duggar has a baby, it seems that others catch the fever very quickly and make a big public announcement for all of their fans and followers.
Be sure to catch up on everything happening with Duggar Family News right now. Come back here often for Duggar Family News spoilers, news, and updates.