B&B Spoilers: Blackmail Unnecessary, Why Deacon Wants To Help Nikki Newman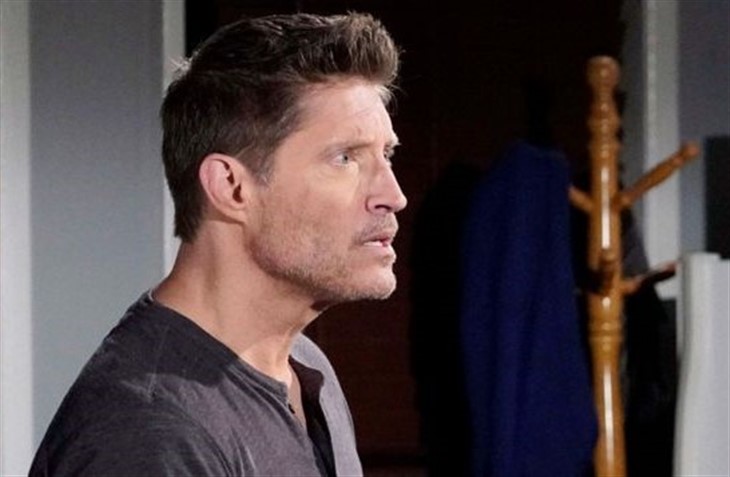 The Bold and the Beautiful (B&B) spoilers reveal that Nikki Newman (Melody Thomas Scott) blackmailed Deacon Sharpe (Sean Kanan). However, Kanan explained during an interview that blackmail really wasn't necessary. Deacon is more than willing to help Nikki get revenge on Diane Jenkins (Susan Walters). Keep reading to find out why Deacon wants to help Nikki.
The Bold And The Beautiful Spoilers – Nikki Newman's Desperation
B&B spoilers reveal that Nikki is desperate to drive Diane out of Genoa City. This is what has led Nikki to go to Los Angeles. As fans saw during a recent episode, Nikki sent Deacon a mysterious message to meet at a hotel room. However, Deacon didn't know who wanted to meet him until he arrived.
B&B Spoilers – Unexpected Blackmail
When Deacon first sees Nikki, he is shocked. However, Deacon also tries to smooth-talk Nikki and play on their history together. Despite Deacon's charming ways and words, Nikki remains strong. Nikki makes it clear that she is in Los Angeles for one reason and one reason only. That reason is to get revenge on Diane.
Nikki can't believe that Deacon helped Diane during her "death" storyline. Nikki nearly took the fall for the fake death. Nikki made it clear to Deacon that if he didn't help her, then he would become the target of her fury.
The Bold And The Beautiful Spoilers – Why Deacon Sharpe Agrees
The Bold and the Beautiful spoilers reveal that Deacon agrees with Nikki's plan. However, it's not because Nikki is blackmailing him. Kanan explained to Soap Opera Digest that deep inside, Deacon is a good guy despite his bad decisions. At the heart of it, Deacon knows he did wrong and this agreement could help him make amends.
B&B Spoilers – Sudden Betrayal?
Even though Deacon wants to help make things right for Nikki, is he really on board all the way?
"But Deacon cops to what he did, and he did help fake Diane's death. He really did want to exonerate Nikki, and if there is some piece of evidence that can help Nikki's case, he is willing to give it to her."
Even though Nikki gets the evidence she needs, it is teased that she might not be able to completely trust Deacon. Could Deacon have a change of heart and switch sides at the last minute? Perhaps Deacon decides to warn Diane after Nikki returns to Genoa City?
What do you think is going to happen with Deacon and Nikki? How will Diane react to Deacon helping Nikki in her revenge scheme? Could Deacon end up helping Diane after already giving Nikki what she needs? Share your thoughts and remember to keep watching the CBS soap to see what happens next.
Be sure to catch up on everything happening with B&B right now. Come back here often for The Bold and the Beautiful spoilers, news, and updates.