90 Day Fiance Stars Anna And Mursel Expect A Baby In 2022
90 Day Fiance fans met Anna Campisi and Mursel Mistanoglu back in Season 7 of the show. When they returned for Season 2 of 90 Day Diaries, fans saw that they seemed very keen on having a baby. However, Anna's had some concerns as she was 39 years old at the time. Well, the good news is that their baby arrives in May of 2022.
90 Day Fiance News – Baby For Anna And Mursel Mistanoglu Miracle
Anna Campisi and Mursel having a baby seem like a miracle. After all, the Nebraskan and The Turkish guy had a lot of issues, In fact, they split after she discovered that he was worried about telling his Muslim family in Turkey about her. And, he feared that his family would disapprove of her three children. Additionally, they struggled with the language barrier and inferior translation apps.
The two people in the 90 Day Fiance show really only seemed to have a common love for bees. However, it worked out in the end, they married, and now they expect their own child. In July last year, fans saw them talking about a baby. Unfortunately, Anna was told by her doctor that she would need to use a surrogate mother. Once again, family concerns intruded, so they kept it secret. Well, the secrets out now, that's for certain. She announced the news on Instagram this weekend.
90 Day Fiance News – A Baby Boy For 90 Day Fiance Stars Anna & Mursel Mistanoglu
On January 1`6, Anna took to her Instagram and shared three photos. The first one was a onesie with "Future Beekeeper" on it. Another one showed the couple, and the final one was a very clear scan of their baby. In her caption, Anna sounded overjoyed. She wrote, "Mursel and I are super excited to announce that we are expecting a little boy this May! We are currently 22 weeks!"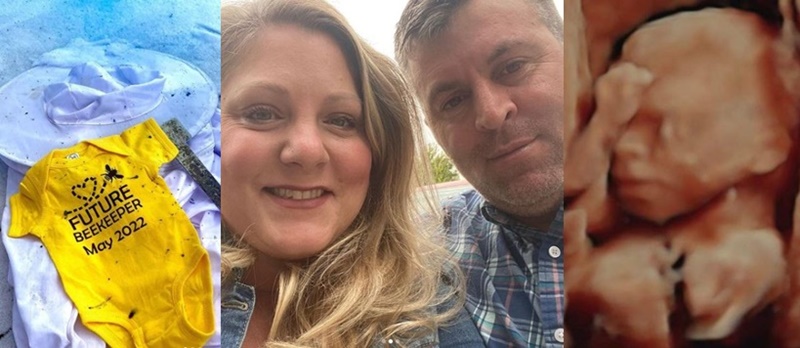 Plenty of other 90 Day Fiance cast members sent in their congrats. They included Ashley Martson who fans seldom hear from these days. David and Annie Toborowsky and Akinyi also loved hearing the news. Additionally, bloggers, fan pages, and influencers reacted in a positive way. The news also got a very good reaction from fans as the couple grew in popularity over time.
90 Day Fiance News – Fan Comment On The Baby News
90 Day Fiance fans said some really nice things to Anna Campisi Mursel Mistanoglu. One of them wrote, "That's amazing. Congratulations to you both and your family. May the little Bee Keeper be healthy and bring do much joy!."
Similar comments flowed in like this one: "Omg that is soooooo amazing and wonderful❤️❤️❤️ Congrats."
Hopefully, fans will plenty of photos of the little one after he arrives.
Be sure to catch up on everything happening with the TLC cast right now. Come back here often for more 90 Day Fiance spoilers, news, and updates.