The Young And The Restless (Y&R) Spoilers: Will Amanda Topple Sutton – Destroy Ames' Legacy?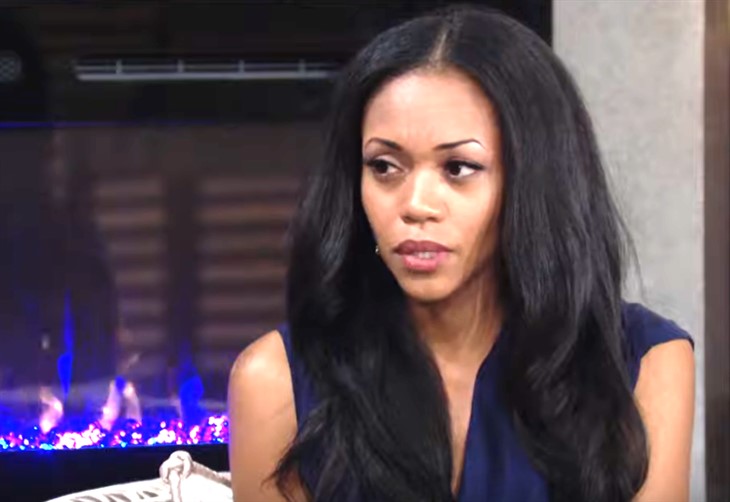 The Young and the Restless (Y&R) spoilers document that Amanda Sinclair (Mishael Morgan) believes that she's going to prove that her grandfather killed her father and is allowing her mother to take the rap. Now that is soapy.
Amanda spoke with Lily Winters (Christel Khalil) about ChancComm aiding her cause. She needs some veteran reporters, who have useful contacts, to help her dig into Sutton Ames' (Jack Landron) covered past.
The Young And The Restless Spoilers – Can The Get On Sutton Ames Be Had?
The get is evidence that Sutton had Richard Nealon (no actor's name known for this retrospective role as Amanda's and Hilary Hamilton's, Morgan, father) killed. It's assumed that Landron's seemingly sinister character wanted to rub Richard out in order to erase his connection to the Ames family through Naya Ames (Ptosha Storey). That was her maiden name before she eventually married Eric Benedict (no actor known to be cast for this role) and had Imani Benedict (Leigh-Ann Rose).
Amanda has concluded and has convinced her younger sister that their grandfather is a cold-blooded monster. Viewers don't have enough information to know if that analysis is true.
Y&R Spoilers – Richard Nealon Was Deemed Dangerous
The initial story that Amanda was pushed to believe involved her deceased father being corrupt. He was said to have had information about Newman Enterprises being involved in a pay for play scenario with Sutton, who was a young politician at the time.
Victor Newman (Eric Braeden) has firmly denied that was the case. It can't be possible that the Moustache ordered Richard dead, as he's the longtime lead character on this show. However, Sutton is a newly introduced, backstory character. So, he can be easily written off to jail.
However, some teasers have indicated that Imani's still to be seen father could have been acting out of jealously. It would be even easier to write out Eric, as compared to Sutton.
The Young And The Restless Spoilers – Naya Benedict Appears To Be A Good Soul
Yes, Naya didn't keep and then raise her twin girls. But all that's happened since she and Amanda reconnected indicates that Naya felt that she did what was best. It was also what her father apparently ordered her to do at the time and in that era.
If Amanda proves that Sutton killed Richard, then the Ames family legacy is shattered. If Naya truly is guilty, then this family won't ever be the same either.
So, Y&R's mystery storyline continues on through the middle of summer with no answers yet confirmed. But fallout appears to be coming before the fall.
This site is a leading source for everything linked to The Young and the Restless. Check back regularly for Y&R spoilers and news!