The Young And The Restless (Y&R) Spoilers: Sally's New Obstacle, Why Tara Needs Both Jack And Kyle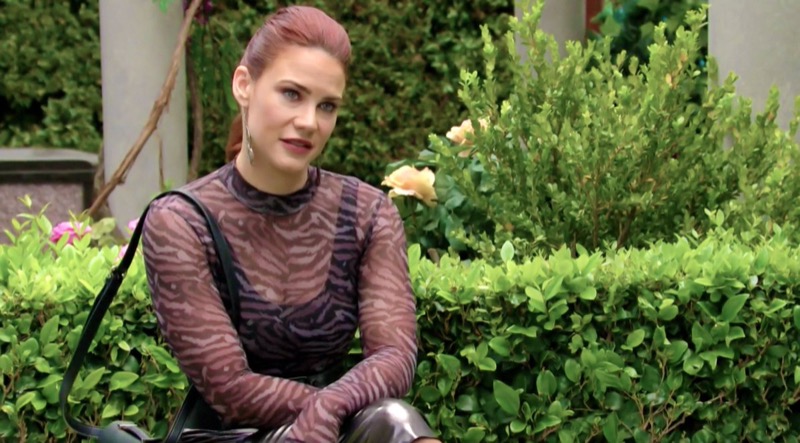 The Young and the Restless (Y&R) spoilers reveal that Sally Spectra (Courtney Hope) still wants Jack Abbott (Peter Bergman). She extends an invitation but Tara Locke (Elizabeth Leiner) could be a problem. Tara is working on becoming a family with Kyle Abbott (Michael Mealor). However, she's probably holding onto Jack, too. A woman like that always has a backup plan.
Getting Rid Of Summer Newman
Y&R spoilers reveal that Summer Newman (Hunter King) was getting in the way of everything Sally wanted. This isn't just in regards to her career but with her love life, as well. It is looking like Summer follows Tara's orders, breaks up with Kyle and takes the job in Milan.
Sally might think that her plan succeeded and now she can go onto the next step. Hope confirmed to Soap Opera Digest last week that Sally still intends on making Jack her own.
Y&R Spoilers: Closing In On Kyle Abbott
Even though Summer might be out of the picture, Tara still has some challenges. She has a business that is in massive debt and no longer has access to Ashland Locke's (Richard Burgi) money. She needs a new source of income at her disposal. Now, most people would work hard or find a steady stream of income until the business is out of the red.
However, we have a feeling that Tara's ultimate goals are much bigger than anyone realizes. She needs to become an Abbott by marriage and thinks Harrison Locke (Kellen Enriquez) is the key to securing her future. She will try to remind Kyle of how great they were together in New York and they could have that again. He will go down memory lane but he's not going to just forget his love for Summer.
That will be a problem for Tara as she doesn't have a lot of time to wait for Kyle to get over her. She also can't risk Summer getting the idea to suddenly tell the truth. At least, not until Tara gets what she wants first.
Sally Spectra Extends Invitation
The Young and the Restless spoilers for the week of June 28 state that Sally extends an invitation to Jack. So, she's clearly not wasting any time trying to get him back. However, she might end up facing a new obstacle. Tara only agreed to push Summer to take the job in Milan. She never told Sally that she would do anything more than that. She might be focused on Kyle right now, but a woman like that always has a backup plan. Or shall we say a backup Abbott man?
The Young And The Restless Spoilers: Tara Locke's Backup Abbott
It's possible that Tara will become an even bigger problem for Sally than Summer ever was. Tara knows there is a chance that Kyle might not take the bait. She has been spending a lot of time connecting and confiding in Jack, too. Perhaps that is option two if her plan for Kyle fails? Tara knows never to put all her eggs in one basket and to plan for the unexpected. We will have to wait and see what Tara does next.
Be sure to catch up on everything happening with Y&R right now. Come back often for The Young and the Restless spoilers, news, and updates.