The Young And The Restless (Y&R) Spoilers: Elena's Shocking Move – Amanda Loses Devon?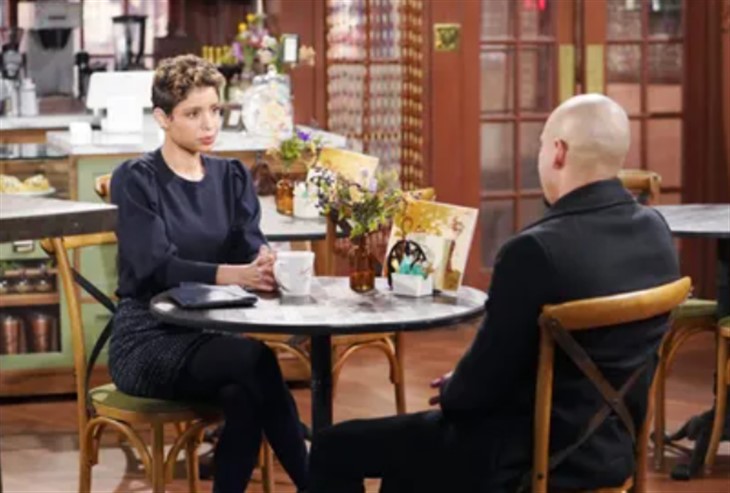 The Young and the Restless (Y&R) spoilers document that Elena Dawson's (Brytni Sarpy) cards on the table conversation with Nate Hastings (Sean Dominic) creates an ironic reversal. Just as Elena was worried that Amanda Sinclair (Mishael Morgan) was a threat, so too will Morgan's second Y&R character realize that Elena is a problem.
Devon Hamilton (Bryton James) told everyone that he'd moved on from Elena. But a classic Wisconsin ice storm created a soapy opportunity for him to revisit and he thought, close the backstory on his romantic connection to Sarpy's character.
Elena has taken something different from her unexpected time at the penthouse. She told Nate that Devon is the man that she still loves on The Young and the Restless.
The Young And The Restless Spoilers – Hevon Was Put In The Past
Elena and Devon formed a true relationship. It was never intended to replace Hevon and Devon never thought of Elena as someone who pushed Hilary Hamilton (Morgan) out of his heart.
A part of Devon's past will always include Hilary and their unborn child. But Morgan's initial character is in heaven, whereas Elena is still living in Genoa City, Wisconsin. That's what makes Amanda's coming consideration and challenge starkly different than what Elena confronted.
Y&R Spoilers – Amanda Sinclair's Appearance Was Provocative
Anyone would have been alarmed to see Amanda suddenly appear at the front door of the penthouse, as she did in 2019. Devon later learned that Colin Atkinson's (Tristan Rogers) purposefully scheme used Amanda's appearance as a distraction.
Amanda came to know and be friends with Elevon, or Delena for those who prefer that equally apt nickname, as a result of Colin's failed money-steal. The trio decided to turn a true negative around and did.
But Elena's subjective instinct made her feel that there was a spark between Devon and Amanda. Sarpy's character engaged in self-sabotage with Nate, admitted doing so, and what she had with Devon ended with a thud.
The Young And The Restless (Y https://t.co/k8r8PJd9gg #YR #TheYoungAndTheRestless

— SOS/CTS/HH (@SoapOperaSpy) March 6, 2021
The Young And The Restless Spoilers – Devon Hamilton At The Center
Both ladies care about Devon, with Elena's ties being longer. But Amanda's connection seems to be deeper.
The compelling scenario that Y&R's skilled writing staff has created presents a layered choice for Devon to make. Yes, both ladies are in love with him.
But Amanda's tie to Devon is short. So, she could decide that he's not worth a full emotional investment as soon as she learns what recently happened with Elena.
SOS is a leading source for everything linked to The Young and the Restless. Check back regularly for Y&R spoilers and news!