The Family Chantel: Pedro Jimeno Shows Off Buff Body – Wows Fans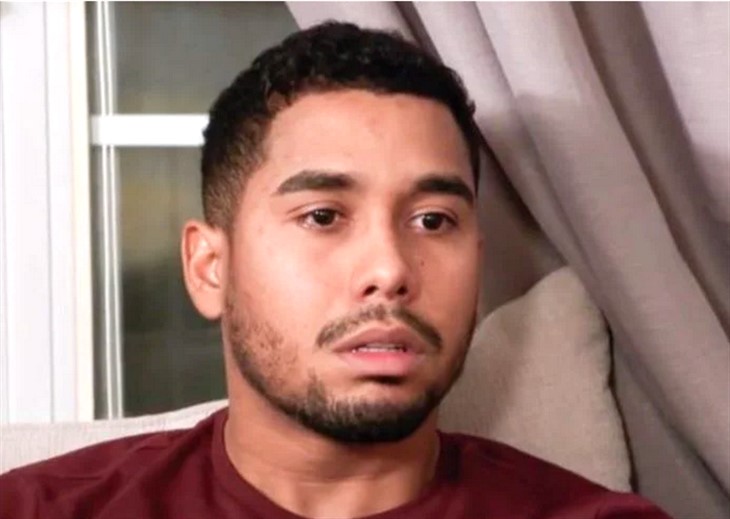 The Family Chantel star Pedro Jimeno is giving fans some major body goals in his latest Instagram photos. The husband of Chantel Everett has been showing off his toned physique lately, and fans are all for it.
Pedro has been working on losing weight and maintaining his figure for quite a while. It seems that it's finally paying off and he's not ashamed to flaunt it online.
The Family Chantel – Pedro Jimeno Proudly Flaunts Toned Body
Pedro Jimeno reaps the fruit of his hard work at the gym. The Family Chantel star is looking better than ever as he continues to maintain his fit physique.
Recently, Pedro proudly flaunted her toned beach bod on Instagram. Chantel Everett's husband shared photos of himself paddleboarding.
A shirtless Pedro Jimeno rocked the beach dude look with his defined muscles. It's clear that he's been working out a lot lately and The Family Chantel fans are loving it.
The Family Chantel – Pedro Jimeno Wows Fans With Weight Loss
Earlier this year, Pedro Jimeno started his weight loss journey. The Family Chantel star dedicated a lot of his time working out at the gym.
Pedro also tried other exercises including boxing and Muay Thai. The reality star even tagged along his wife, Chantel Everett, at the gym. The couple has been working out together during their spare time, seemingly eager to look better than ever.
The Family Chantel – Season 3 Promises More Drama
Meanwhile, The Family Chantel Season 3 promises more explosive drama and jaw-dropping plot twists when it returns on October 11. One of the highlights of the new season is Pedro Jimeno being thrown under the bus by his sister, Nicole Jimeno.
In the show's teaser, Nicole Jimeno casually drops a bombshell revelation in front of Chantel Everett and her family. The reality star claims her brother, Pedro, slept with her best friend, Coraima.
This is definitely a shocker to everyone, considering he previously denied hooking up with her in the past. It seems Nicole Jimeno seeks revenge after Pedro Jimeno brawls with her boyfriend, Alejandro Padron.
Nicole couldn't accept her brother's actions, noting that she never laid a finger on Chantel despite not being in favor of their marriage. It'll be interesting to see how this revelation will affect Pedro and Chantel.
Nicole is also facing problems of her own with her romance with Alejandro. Apparently, he is against her decision to get breast implants. Despite his opposition, she proceeds to get it anyway. Will this mark the end of their relationship?
Be sure to catch up on everything happening with TLC right now. Come back here often for The Family Chantel spoilers, news, and updates.