Kim Kardashian Passes Baby Bar Exam, One Step Closer to Being A Lawyer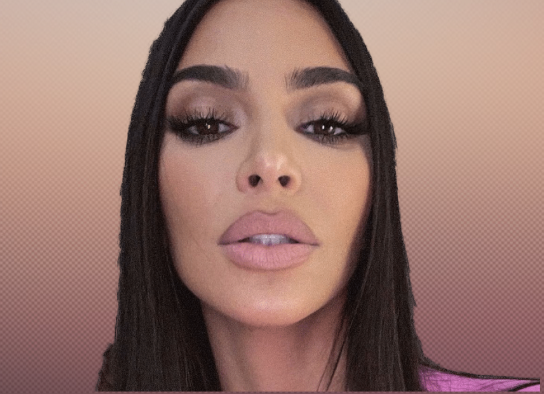 Kim Kardashian is celebrating a victory and is one step closer to becoming a lawyer in the state of California. The reality star announced that after two years of trying, she finally passed the baby bar exam. For those that are unaware, the baby bar exam determines if practicing law is the right fit for a student before they waste time and money attending law school.
Encouraged to Attend Law School
As fans know, Kim's late father, Robert Kardashian, was an attorney. Probably best known for being a close friend of OJ Simpson. Later, Robert would be OJ's defense attorney during his murder trial. Robert died in September 2003, so it was important to Kim to make her father proud even though he is no longer alive.
According to TMZ, Kim thanked Van Jones in her announcement. Kim mentioned that Van was the person who encouraged her to go to law school.
What Exactly is the Baby Bar Exam?
For those that don't know, the baby bar exam is the the First-Year Law Students' Examination, often shortened to FYLSX or the "baby bar" exam. It is a one-day test given in June and October of each year. The purpose is to determine if law is the right choice for the applicant. No credits for any law classes are given until the student passes this test. Not only is it supposed to protect consumers, but it is also used to prevent students from wasting their time and money if law isn't a good fit.
Two Years of Challenges
Kim Kardashian announced that she finally passed the baby bar exam.
"OMFGGGG I passed the baby bar exam!!!!"
The reality star has been trying for two years and this was the fourth test she took. However, Kim failed one of the exams when she was battling COVID-19 and had a 104 temperature. At the time, she wrote,
" … on the 3rd try w a 104 fever but I'm not making excuses ;)"
Kim Kardashian's Law School Education
Passing the baby bar exam means that Kim is one step closer to realizing her dream of becoming a lawyer. Now she can actually take law classes and receive credit for them. Whether you love or hate Kim Kardashian, at least she is trying to reach her goals. We wish her the very best in her attempt to become an attorney.
"I know my dad would be so proud and he would actually be so shocked to know that this is my path now but he would have been my best study partner. I am told he was notorious for making fun of people who didn't pass on their first attempt like he did, but he would have been my biggest cheerleader!"
Be sure to catch up on everything happening with Kim Kardashian right now. Come back often for spoilers, news and updates.