GH Spoilers: Portia's Brush With Death Leads To A Shocking Confession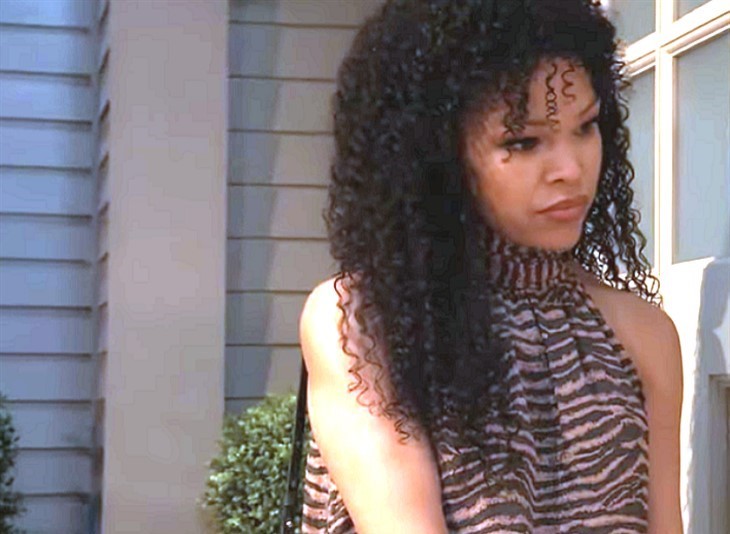 General Hospital (GH) spoilers and updates reveal while locked in a basement that was filling with gas fumes, Dr. Porcia Robinson (Brooke Kerr) seemed to confirm what many GH fans have long suspected. She said it was time to tell Trina about her father, which suggests that Curtis Ashford (Donnell Turner) and not Marcus Taggert(Real Andrews) is the teen's dad.
General Hospital Spoilers- Decades-old secret will ruin lives
Trina Robinson (Sydney Makala) just turned 18 and her entire life has been one big lie. Portia recently admitted to having an affair with Curtis, while married to Marcus but she left out one important detail. She did not tell her daughter that she was a product of that union. Now the secret is about to come to light and ruin lives.
GH Spoilers-Curtis will be devastated
When Curtis first realized Portia was Trina's mother he asked if the teen was his daughter and Dr. Robinson said no. Curtis couldn't work out his differences with his wife Jordan Ashford (Briana Nicole Henry) because she kept a lot of work-related secrets. Portia lying about Trina's parentage will hit Curtis harder than anything his ex-wife ever did.
General Hospital Spoilers-A teenager in crisis
Trina will be in crisis mode as all of this unfolds and adds to the drama she is already dealing with. She has only recently been able to forgive her mother for cheating on her dad and now she will find out that he is not her biological father. Portia's honesty because of her brush with death will also destroy Marcus.
GH Spoilers-Where is Taggert?
Taggert has not been seen or mentioned in Port Charles in quite some time but he is an integral part of this story. GH viewers will want to see firsthand how he handles the devastation of learning Trina is not his daughter. If Real is unavailable the soap may recast with Asante Jones who has replaced Andrews twice previously.
Be sure to catch up on everything happening with GH right now. Come back here often for General Hospital spoilers, news, and updates.