GH Spoilers and Rumors: Josslyn Horrified, Finds Cameron In Bed With Esme?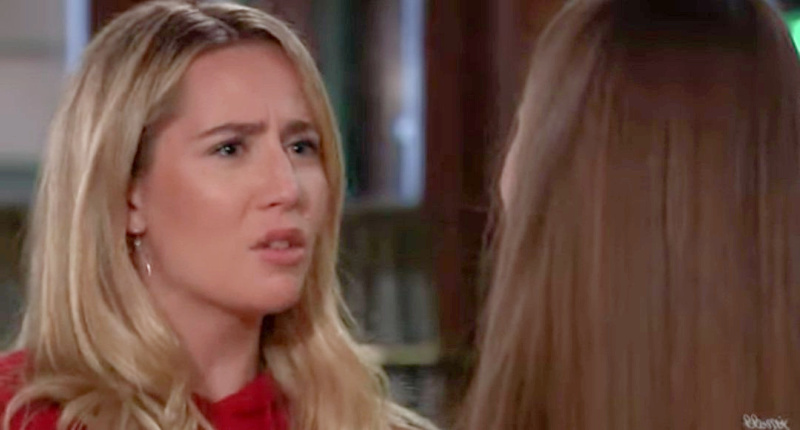 General Hospital (GH) spoilers and updates reveals November sweeps will heat up with drama related to the young adults. The teens will decide to take a road trip and stay in a cabin. Esme will make sure she gets her revenge and leave Joslyn heartbroken.
General Hospital Spoilers – Esme Price's Ulterior Motive
Esme Prince (Kristen Avery Pohl) is always planning some type of mischief and GH spoilers say she has a wicked plan in mind to get even with Josslyn Jacks (Eden McCoy). Esme has been making snide comments about Joss and Cameron Weber (William Lipton) teasing them because they are virgins. If she sleeps with Cam she will ruin Cam and Josslyn being each other's first lover. If it's a scam she will make it appear that they had sex when they did not.
GH Spoilers – Cabin Fever Has A Price
Esme has been talking about a cabin getaway for quite some time for the two couples. She never misses a chance to bring up the fact that she and Spencer Cassadine (Nicholas Chaves) are in an adult relationship and Joss and Cam are not. Spoilers suggest that Esme will get Cameron drunk and she could possibly spike his drink. If she goes through with this plan it will reveal that this young woman does not care about "Spence." If she did she would not sleep with nor pretend she had sex with his cousin.
General Hospital Spoilers – Esme PriceWon't Play Fair
Esme has brought up the fact that Cam, Joss, and Spencer grew up together while she is an outsider. She seems intimidated by their bond and might desire to sabotage the friends. If she gets Cameron in bed she will do just that and both Spencer and Josslyn will be heartbroken. This plan has been forming for quite some time and Joss and Cam will be blindsided.
GH Spoilers – Esme Price's Reign Of Terror Must End
Esme is leaving a trail of destruction in Port Charles and she has not yet begun exposing her connection to Ryan Chamberlain (Jon Lindstrom). Her union with the serial killer might be what brings her down. Some GH viewers have suspected that Esme might put the moves on Cam in order to hurt Joss and if she does she will cause a lot of heartaches. Spoilers say Ms. Prince will not be wreaking havoc in Port Charles much longer so perhaps the cabin incident will be the beginning of the end.
Be sure to catch up on everything happening with GH right now. Come back here often for General Hospital spoilers, news, and updates.