General Hospital (GH) Spoilers: Peter's Article Creates Chaos – Reveals Jason And Franco's Shocking Deal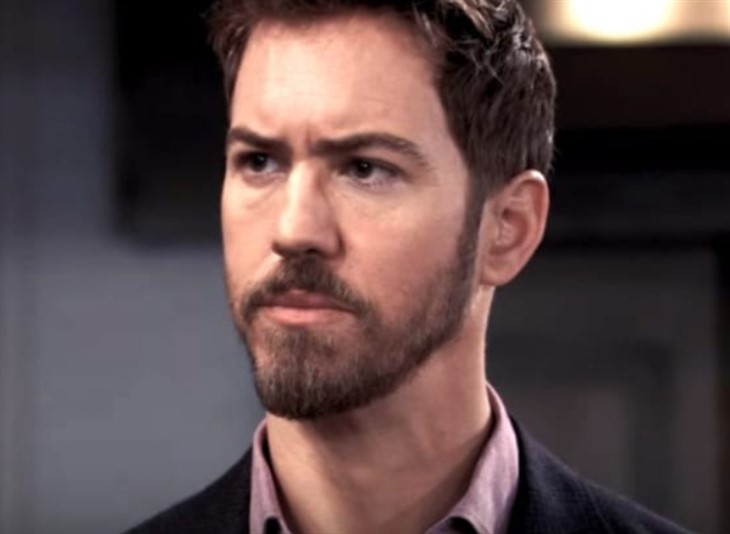 This week's General Hospital spoilers suggest that in Port Charles, NY,  Peter August (Wes Ramsey) will write an eyebrow-raising article in the Invader. Rumors suggest that this article has something to do with Franco Baldwin's (Roger Howarth) medical files that he has stolen from the hospital. Will Peter reveal Jason Morgan (Steve Burton) and Franco's "put me down deal"?
General Hospital Spoilers This Week – Peter August Has Franco Baldwin's Medical Files
General Hospital's Peter has copied all of Franco's medical files onto a flash drive. Liesl Obrecht has added Dr. Kirk's (Jamison Jones) records to the files already there. The record of Franco's tumor is there as well as other private information. Franco could have even revealed his deal with Jason to kill him if he starts to become evil again? After all, Franco could have told Liesl or Dr. Kirk about this agreement.
GH Spoilers Update – Franco Baldwin Is Afraid Of Turning Evil
General Hospital's Franco knows what it is like to be a serial killer. Franco's last tumor caused him to kill people in both France and the United States. Franco stalked Jason and Sam McCall (Kelly Monaco). Franco strapped Lulu Spencer (Emme Rylan) to a bomb. Franco paid someone to die in his place.
General Hospital spoilers show Franco was a truly evil person. Franco doesn't want to turn back into the monster he was before and has asked Jason to stop that from happening. However, he has no control over what the tumor does to his mind. Has Franco revealed his deal with Jason to anyone else?
General Hospital Spoilers & Rumors – Peter August Wants Rid Of Jason Morgan And Franco Baldwin
General Hospital's Peter wants not only Franco out of his way but Jason as well. If Peter exposes Franco and Jason's deal, he may believe that he can get rid of both of them. Peter could also kill Franco and frame Jason for the murder. After all, Peter made Drew Cain (Billy Miller) disappear. Peter hired someone to kill Andre Maddox (Anthony Montgomery) as well.
GH recaps reveal Peter was also behind Jason's kidnapping and imprisonment for five years. It is in Peter's best interest to get rid of Franco, who has Drew's memories, and Jason who has agreed to help Franco. Peter may feel that with both of these guys out of the picture, nothing could expose him for the criminal he is. Will Peter's plan work?
General Hospital Spoilers and Rumors: Cyrus Out For Blood, Mom Dies While Bobbie Leaves To Help Carly #gh #generalhospitalhttps://t.co/W7y8LQdUBl

— SOS/CTS/HH (@SoapOperaSpy) January 24, 2021
General Hospital's Peter seems to get out of everything he does. However, at some point, someone has to stop him. Will Jason or Franco expose Peter for the criminal he is before he can get them both put-away? Will Peter finally pay for his crimes instead of making another innocent pay for him?
Be sure to catch up on everything happening with GH right now. Come back here often for General Hospital spoilers and rumors, cast news, and GH soap opera updates.