General Hospital (GH) Spoilers: Alum Robert Palmer Watkins Has Something To Celebrate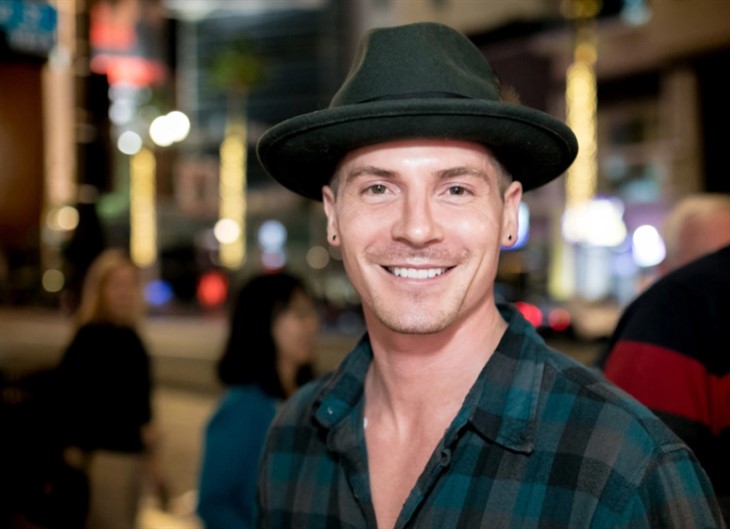 General Hospital (GH) spoilers and updates reveal alum Robert Palmer Watkins has advanced his music career by signing a record deal using the stage name "Palmer" with music producer Brendan Martin under Purpose Driven Artists label.
"I'm super excited to be signing with him and Purpose Driven Artists and feel so confident about these fire songs we've developed," the actor and performer said in a statement.
General Hospital Spoilers – Telling Stories Through Music
Watkins has revealed that his first track titled "Waiting" was written about his past relationship. "She lived in Atlanta, I was in L.A., and both being in the industry, we were always waiting on each others' calls. There's so much truth living inside this record that I feel like anybody can relate to it," the singer explained.
Watkins and Martin have also written songs together. Martin confessed when he met Rob he knew he had star power, "but when I heard him sing over an acoustic guitar, I knew he had recording artist star power," the producer claimed.
They started writing one song on a drive back from San Diego and since then they have written more. "We decided to take it to the next level and do a full eight-song and eight-video project," he added. They pitched it to executive producer Leah Sturgis and their first single is scheduled to be released on Friday, May 28, on all digital platforms.
The actor's latest post on Instagram was days ago teasing his fans about his music. He wrote in a caption: "Amazing studio sesh today boys! We got another banger in the works."
Fans can also see a glimpse of his single with a teaser video he posted earlier this year on Instagram. "Inking a deal tonight to release my original music in a big way. Here's a taste of what's to come. Also, should I bring back FunkitFridays? Let me know," he wrote.
"General Hospital" fans have witnessed Watkins's musical talent as his character Dillon Quartermaine was always starring at the soap's annual Nurses Ball during his run from 2015 to 2017.
General Hospital (GH) Spoilers: Brook Lynn Quartermaine's Plans Are Thwarted https://t.co/kJruUf6B9A pic.twitter.com/DZ8xKK2eL8

— SOS/CTS/HH (@SoapOperaSpy) April 29, 2021
GH Updates – Heart And Soul Industry
B. Martin's newest record label, Purpose Driven Artists, is an independent heart and soul agency he launched. B. Martin is a music producer, rapper, and singer-songwriter who aims to give the young creatives a chance to shine without the risk of being taken advantage of by the music industry. The Purpose Driven Artists' vision is to make an impact first then money, and with this, B. Martin intentionally writes songs from raw and authentic stories.
Be sure to catch up on everything happening with GH right now. Come back here often for General Hospital spoilers, news, and updates.