General Hospital Comings And Goings: Ingo Rademacher Reportedly OUT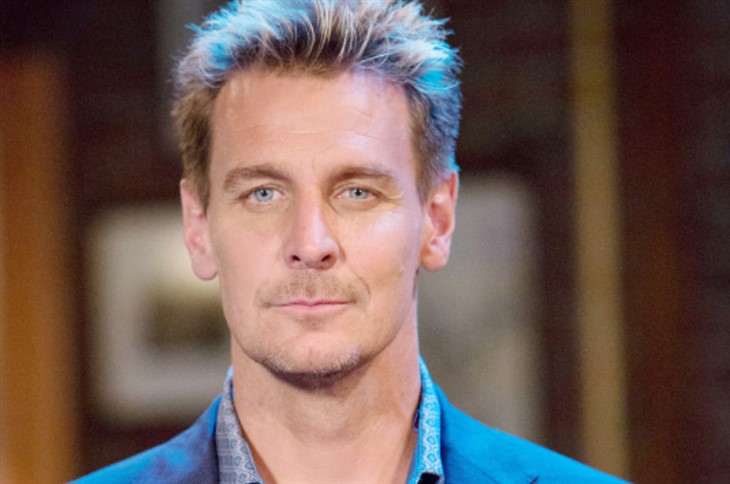 General Hospital spoilers reveal Ingo Rademacher likely out of a job as actress Nancy Lee Grahn looks to have confirmed via Twitter that the actor who has brought Jasper Jax to life off and on for more than 25 years is no longer with the soap.
General Hospital Comings & Goings Spoilers – Ingo Rademacher Fired
Rademacher has been known for causing a bit of controversy this year, coming out against COVID-19 vaccine mandates after posting items on social media that also made it seem as if he supported the bloody insurrection at the United States capital on January 6. Still, he remained at General Hospital playing Jax as the character figured out that Nina Reeves (Cynthia Watros) knew that Sonny Corinthos (Maurice Benard) was alive for months. He also was there to call Carly out on why she was really marrying Jason Morgan (Steve Burton).
There have been Twitter rumors floating about regarding Rademacher's and other actors' status with the show since Disney and ABC (which own General Hospital) instituted vaccine mandates. Rademacher indicated he had not complied in an Instagram post on Sunday by once again speaking out for what he considers health freedom.
GH Spoilers – More Trouble For Ingo Rademacher
Rademacher also posted a meme disparaging the U.S. Deputy Health Secretary Dr. Rachel Levine, a transgender woman and the first openly transgender assistant cabinet member. Cassandra James, the transgender actress who plays transgender character Dr. Terry Randolph on GH, took to Twitter to address Rademacher's meme.
"I am aware of a transphobic post shared by a fellow General Hospital actor. Shame on you. You have some serious unlearning and education to do. I feel deeply disappointed that such a public display of ignorance could come from our GH family," she tweeted.
Several hours later Nancy Lee Grahn tweeted in support of James, also apparently revealing Rademacher's status with the show, which has not been confirmed by GH. "The fellow actor, #IngoRademacher, is mercifully no longer a part of the #gh cast. Transphobia & misgendering are disgusting & should be unacceptable in any industry, including soaps/acting. I stand with my costar, @cassandrajames_, & the trans community."
How Jax will be written out of the show remains to be seen but stay tuned to General Hospital weekdays to find out.