EastEnders Spoilers: Katy Panics And Takes Action, Frankie Threatens Pedophile Mom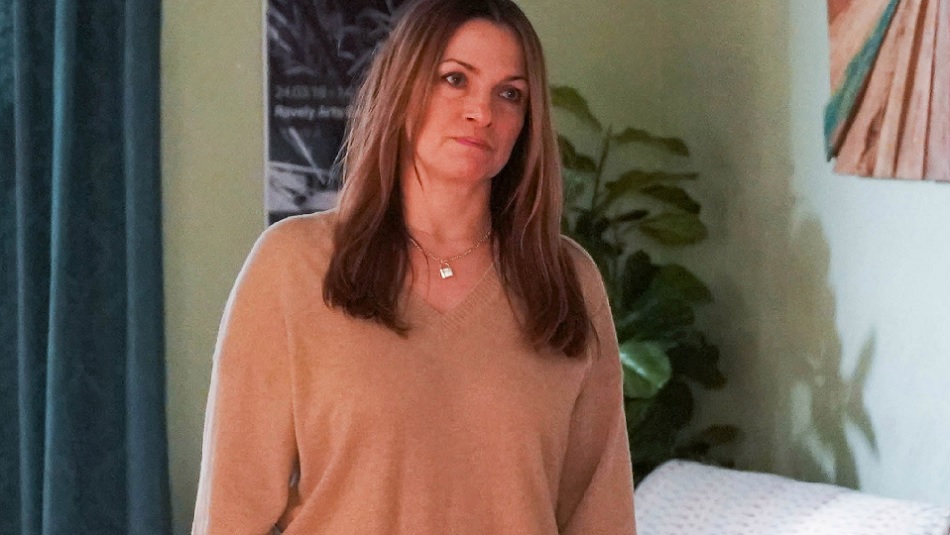 Eastenders spoilers reveal that this week, Katy Lewis (Simone Lahbib) tries to do damage control. She tries to tell Frankie Lewis (Rose Ayling-Ellis) that she's not a monster. However, Frankie issues a threat to her mother. Later, Katy panics when the police show up at her door. She sneaks out of the house and takes drastic action.
'I'm Not The Monster You Think I Am' – Soap Opera Spoilers
Eastenders spoilers reveal that Frankie figured out that Mick Carter (Danny Dyer) was abused by Katy because of his age. When Frankie was born, that means that her father was only 12 while her mother was a grown woman. Katy tried to lie about it, but the truth is coming out. In a promo clip posted on Twitter, Katy says, "I'm not the monster you think I am."
Eastenders Spoilers: Frankie Lewis' Threat
Frankie responds to this by telling her mother that she deserves everything coming to her. Katy goes into a panic and doesn't know how to control the situation anymore. Instead of blaming herself, she puts the blame on her victim — Mick Carter.
Police Show Up On BBC Soap Opera EastEnders
Eastenders spoilers reveal that later, the police show up at Katy's door. She knows why they are there and desperately tries to find a way out. She does manage to sneak out of the house, but she's not running away. She's headed straight to Mick to confront him and try to control the situation. She plans on manipulating her victim even further.
Confrontation And Eavesdropping
Eastenders spoilers reveal that Katy ends up confronting Mick and accusing him of going to the police. He denies doing any such thing and is already nervous about people finding out he was sexually abused. Katy tries to manipulate him, but he doesn't allow it and drops some truth bombs on his abuser. Then, they both realize that someone is listening to every word they say… Shirley Carter (Linda Henry).
Linda Carter's Dilemma
Meanwhile, Linda Carter (Kellie Bright) will be confronted by Max Branning (Jake Wood). He wants to know why she dropped him like a hot potato. Will she tell him the truth or tell him another reason for returning to her husband?
Will Katy end up being arrested for the sexual abuse? Does Frankie end up going to the police? Could it have been Linda ? Or does someone else know what happened and informed the police? It's likely that Katy had other victims. Perhaps one of them went to the police to file their own report. Tell us what you think of Katy continuing to try and manipulate Mick. What do you think will end up happening with the abuser and will Mick eventually go to the police? What about Frankie's downward spiral? Is there any way to help her before she destroys herself?
Be sure to catch up on everything happening with the soap right now. Come back here often for Eastenders spoilers, BBC soap opera news and updates.