90 Day Fiancé Alum Varya Malina Joins US National Guard?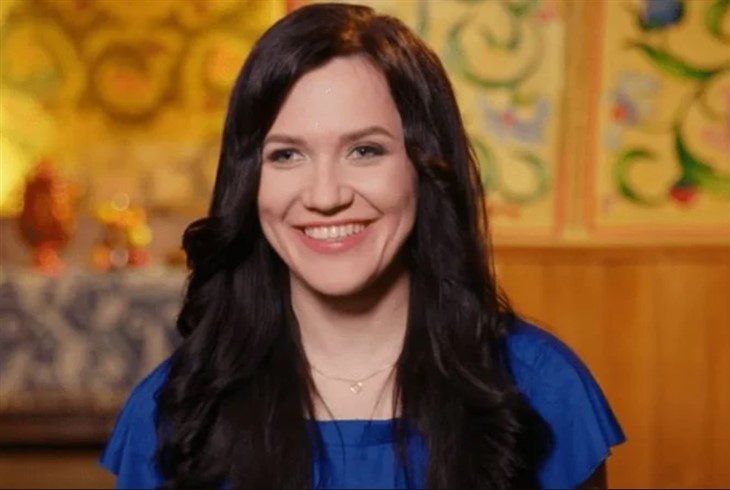 Former 90 Day Fiancé star Varya Malina just keeps on surprising her fans. In her latest move, while awaiting Geoffrey Paschel's sentencing, Varya, 31, has made an important announcement. According to the Russian beauty, she is joining the US National Guard and asks for advice on how to survive boot camp.
Former 90 Day Fiancé Spoilers – Stars Varya Malina And Geoffrey Paschel
Varya Malina has been making some major changes in her life, including moving from Pensacola, Florida, to Geoffrey Paschel's hometown in Tennessee. The Russian beauty took to her Instagram Story on November 1 about the move. She told fans, "Today, I met the realtor, and I'm doing a significant and big [move]" adding, "I'm going to sell the house."
Varya had chosen to move to Knoxville, Tennessee, to give support to Geoffrey's family and his dogs. Since then, she has made regular posts, showing her playing with Paschel's dogs and more. Varya has also posted clips of her working out at the gym, keeping that trim figure.
90 Day Fiancé Spoilers – Varya Malina Joins The US National Guard
However, it is Varya's latest post that has shocked her fans on Instagram. On November 16, she posted a video clip of her dancing, as always looking happy, while pointing at words on the screen. Those words read, "I have an important update… I'm going to join the U.S. National Guard."
Varya captioned the post, "You probably didn't expect this, but neither did I." She continued by pointing out that life is very unpredictable. Malina then asked fans for tips, writing, "Who has been there please welcome to my comments. I want to hear some tips on how to survive in a boot camp."
Ukrainian fellow 90 Day Fiancé star Natalie Mordovtseva was quick to comment, writing, "You gonna [sic] do awesome." Meanwhile, one of Varya's followers wrote, "WOW !!! You are so amazing my husband and I served twenty two years in the Army !! You have this don't worry !!"
Being social media and all, naturally, there was the odd negative comment, like one who wrote, "Hmmmm….sounds exactly like something a beautiful Russian spy would do! Duh-duh-duuuuunnnnn!" Or maybe they are joking?
90 Day Fiancé Spoilers – Geoffrey Paschel Faces S entencing
Right now, Varya's fiancé, Geoffrey Paschel is being held in the Knox County correctional facility, awaiting sentencing on December 3, 2021. He stands accused of kidnapping and domestic assault and faces anything between eight to 30 years behind bars.
While the Russian beauty is obviously worried about Geoffrey, it seems this isn't stopping her from living life in the US to the full.