The Young and the Restless Spoilers: Adam Punching Above His Weight – Victor's Self-Control Is Telling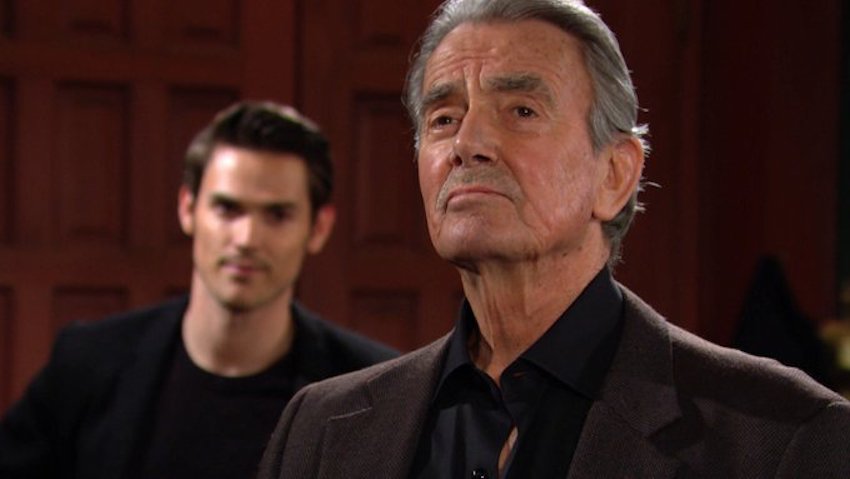 Adam Newman (Mark Grossman) thinks he's won on 'The Young and the Restless'. Alyssa Montalvo (Maria DiDomenico) appears to have secured a box of evidence that proves Victor Newman (Eric Braeden) was directly involved in the death of her father many years ago in Kansas.
Now, with another manipulation attempt intended, Adam believes he's successfully forced his father to capitulate to his blackmail demands. The multiple-time recast character that Grossman is portraying is convinced that he'll gain control of Newman Enterprises, or send the 'Moustache' to jail.
Vickie Newman (Amelia Heinle) just returned to work, much to her other brother's delight. And with that, Victor's tell to her in the top office might indicate that the founder of this family conglomerate isn't down and out.
Young And The Restless Spoilers – Lay Back And Then Punch
Daily viewers recall that Victor took Vickie to his home gym in the recent past. The message then and now was that they were fighters.
Victor's conversation with Vickie, after Adam leaves the Chief Executive Officer's office, suggests that something's up. Surely Victor isn't giving in because he knows his second-born son has defeated him.
Braeden's character would be screaming at the top of his lungs if Adam truly had one over on Victor. Y&R fans as well as Vickie knows that Victor wouldn't be laying back in these circumstances.
Young And The Restless Spoilers – Adam Newman's Arrogance Is His Weakness
The Young and the Restless Spoilers: Victoria Wants Revenge On Adam For Ruining Victor's Life https://t.co/k61YfK4FV3 pic.twitter.com/bF4aRejBmI

— SOS/CTS/HH (@SoapOperaSpy) April 6, 2020
Adam apparently hasn't considered that circumstances weren't what he thinks they were. A.J. Montalvo (a part that's not yet known to be cast) is seemingly dead, but maybe he's not.
However, assume that Alyssa's loan shark father is deceased. Speculate that he was involved in a skirmish that ended in his demise. Whatever paperwork and conjecture Adam has could be telling part of the story, or people could be lying, or Alyssa could be mistaken, or on Victor's payroll, or whatever.
This never-before-told story could become anything. But it seems sure not to develop into more than a temporary, or even perceived, victory for Adam.
Young And The Restless Spoilers – So, What Comes Next?
Victor is likely trying to trap Adam. He could be setting him for a fall that should lead to yet another moment of self-reflection.
But if almost inadvertently killing Victor last year, through the double-dosing of his medication, didn't force Adam to change his ways, what will this assumed effort accomplish? Well, maybe Victor isn't teaching a lesson, as much as he's defending his legacy.
Whatever actually happened in Kansas will be fully revealed after Victor has his say. And Adam's criminal involvement in a Las Vegas, Nevada, incident that involved Chance Chancellor (Donny Boaz), is guaranteed to be linked to yesteryear as well.
This site is a leading source for everything linked to 'The Young and the Restless'.