General Hospital Spoilers: Brook Lynn Helps Sonny Let Mike Go Just Enjoy Whatever Time Dad Has Left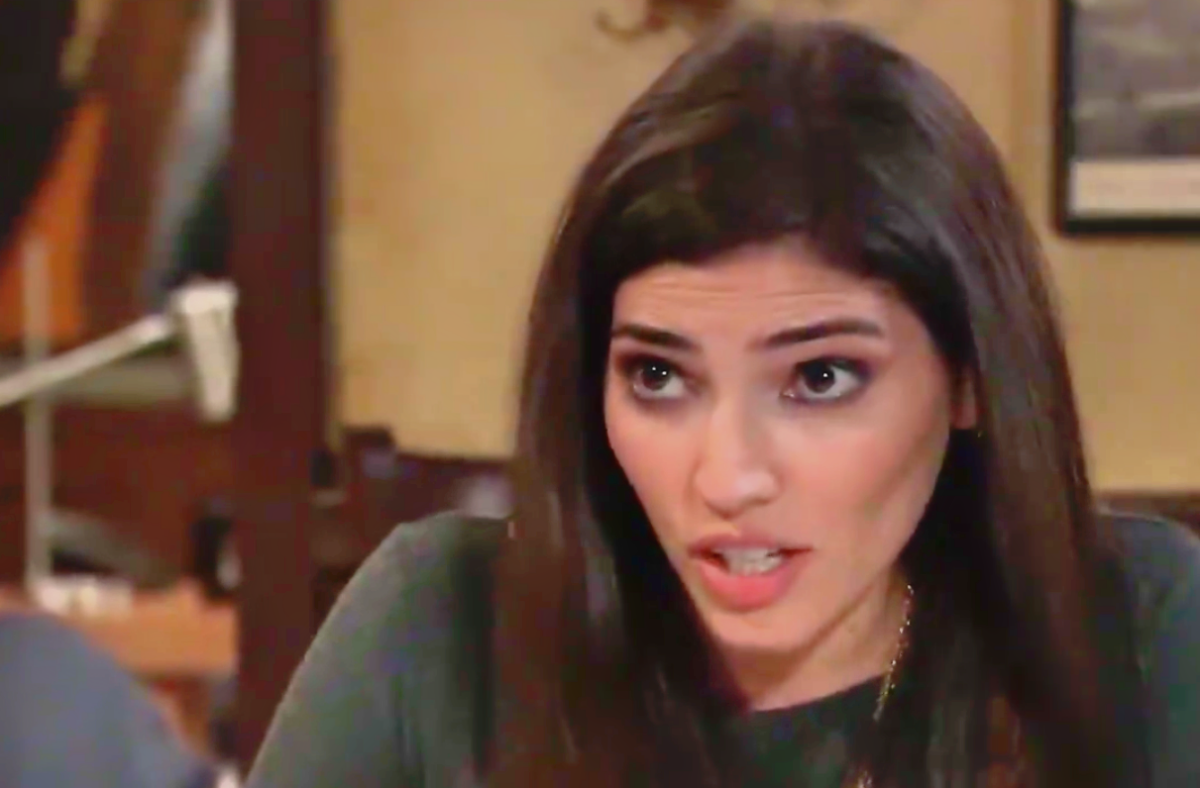 General Hospital (GH) spoilers tease that Sonny Corinthos is finally going to face the fact that his father Mike Corbin is fading due to his Alzheimer's progression. Mike does still have good days, but most days he's living in his own past. The recent shooting in New York City definitely set Mike back,
Brook Lynn Quartermaine (Amanda Setton) went to see Mike shortly after he returned to Turning Woods. The shooting agitated him and he was having a bad day. Sonny explained what happened to Brook but Sonny soon came out to the lobby, and even though Mike confused Brook with her mom Lois, she definitely brightened Mike's mood.
GH Spoilers: Brook Lynn Quatermaine and Sonny Corinthos Get Real
After the visit, Sonny and Brook Lynn had a talk about Alzheimer's. Brook Lynn had been though it before and knows what she can expect on any given day. Sonny asked her what she thought about Mike possible going back to the reaseach study in New York. But Brook Lynn was fairly blunt and told him it was unlikely at this point there would be any long term improvement in Mike's condition.
While Brook Lynn admitted she is no expert, she told Sonny if she were him, she would enjoy every day she had left with Mike, and access the inevitable. Sonny has gotten this advise from many other people but he really seemed to hear Brook. She was caring without trying to force an opinion on him. Perhaps Sonny will just enjoy his visits, no matter what they bring and enjoy what time Mike still has left.
General Hospital Spoilers: Sonny Worried About Mike's Safety – Reminded To Appreciate Time He Has With Dad #gh #generalhospital https://t.co/HgPw6kh1hY

— SOS/CTS/HH (@SoapOperaSpy) February 13, 2020
General Hospital Spoilers: A Mob War May Be Coming
With a potential mob war looming, Sonny's focus is going to be and defending his territory. Cyrus Renault (Jeff Kober) is a dangerous threat and any weakness will be something fo0r Cyrus to exploit. Knowing Mike is safe and in good hands will allow him to focus on the threat to his business.
Will Sonny give up on research studies that may or may not work? Will he allow Mike to live out his days at Turning Woods. It will be heartbreaking as the bad days become almost the norm. But Mike is in a comfortable setting that he is familiar with and that familiarity is good for Mike's temperament Some heartbreaking scenes coming up, so stay tuned to General Hospital airing weekdays on ABC. And don't forget to check back here regularly for all your General Hospital news, information and spoilers!