Eastenders Spoilers: Kush Pushes Leo King Off Prince Albert Balcony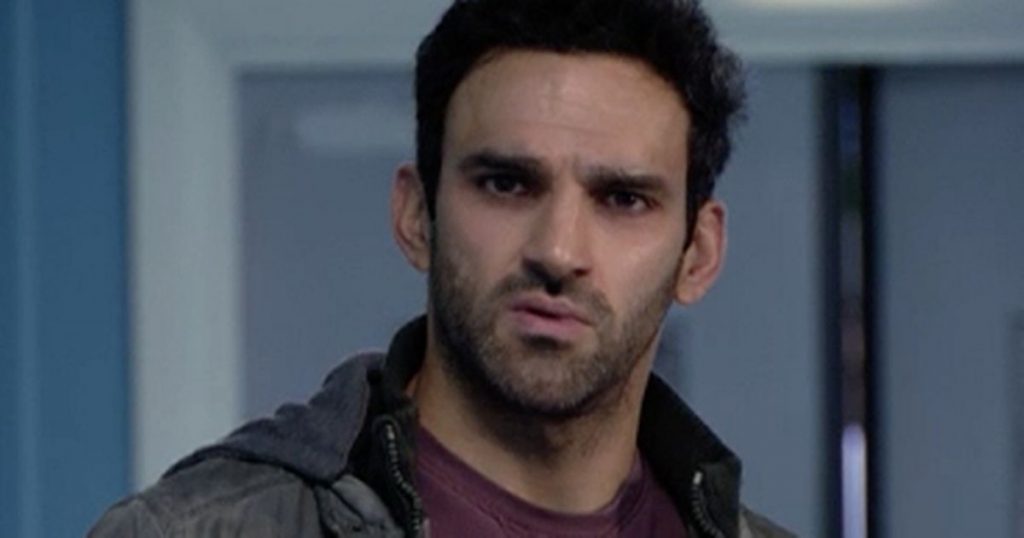 Leo King has finally taken things too far and in the middle of a fight, Kush pushes Leo off the balcony at the Prince Albert.
EastEnders fans knew Leo King (Tom Wells) was creepy right from the start and they found out why. Now everyone wants Leo to leave Walford, especially Whitney Dean (Shona McGarty). After she found out Leo was paedophile Tony King's son, she has been trying to get away from him, but the evil King keeps stalking her.
Eastenders Spoilers: Why Leo keeps stalking Whitney
Leo King first seduced and is now stalking Whitney Dean, in an act of evil revenge for his paedophile father's death. This is after Whitney found out he was the son of the man who had abused her as a child. While all the other stallholders tell King he must leave Walford, he refuses to leave.
Whitney and Kat (Jessie Wallace) had swapped jobs, to try and keep Whitney safe from the evil Leo. This did nothing to stop him, as he set up a stall opposite Whitney's in the Square and named it "Nite and Whey," an anagram of Whitney Dean, so he could continue stalking her.
According to spoilers, Leo will keep on causing trouble around the market, especially when he spots Kat and can't help himself – yelling out abuse directly at her. This causes Kat to totally lose her cool and she tears King's stall apart in sheer anger.
EastEnders Spoilers: Leo King finally Meets His Match – Kat Moon Ready To Attack https://t.co/ZtqggwAb2v pic.twitter.com/YiuRGPHhJE

— SOS/CTS/HH (@SoapOperaSpy) January 21, 2020
Eastenders Spoilers: Leo keeps causing problems on the market
After the incident, Kat, Martin (James Bye) and Kush Kazemi (Davood Ghadami) head to the Vic and eventually calm themselves down enough to be able to reassure Whitney. As they calm down, however, Leo turns up like a bad penny with his evil grin. However, he gets taken away by the police, while Kat cheers on, suggesting everyone should celebrate King's arrest at the Prince Albert.
However, just as Whitney finally starts calming down, King comes back, desperate to talk to her, but Kush intervenes. While he and Leo fight, Kush accidently shoves Leo, causing him to fall over the balcony. While everyone is reeling with shock after the incident, Kat tells Kush that he cannot tell anyone what actually happened.
Are Whitney and Kat's problems finally over, or will Leo survive the fall? Keep watching EastEnders on BBC One to find out what happens next.